Nantucket by Design
---
The Nantucket Historical Association Designer Panel, otherwise known by its new name – Nantucket by Design, has evolved into an event I look forward to each Summer on Nantucket Island. As one of the three original designer panelists, I was honored and humbled when they asked me five years ago to take over and moderate the much anticipated event. Each year, I am tasked with selecting the panelists, whom are some of the most talented and elite Interior Designers in the industry. Through moderated discussion, panelists talk about the latest trends in home decoration, as well as offer advice and insight.
A few notable Designers from year's past include: Suzanne Kasler, Amanda Lindroth, Charlotte Moss, Matthew Patrick Smyth, Suzanne Tucker, Alessandra Branca, Jamie Drake and Thom Filicia.
Last year, preparing before the event starts!
Addressing the crowd!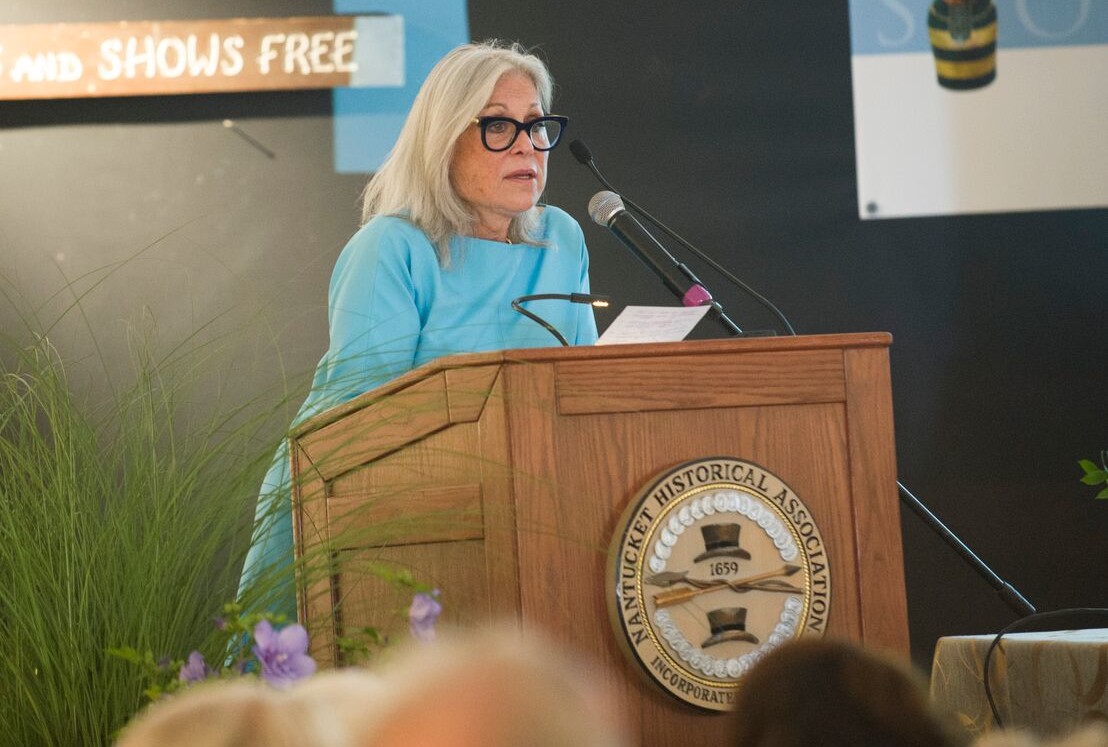 Introducing the lovely panelists as the Moderator of the event!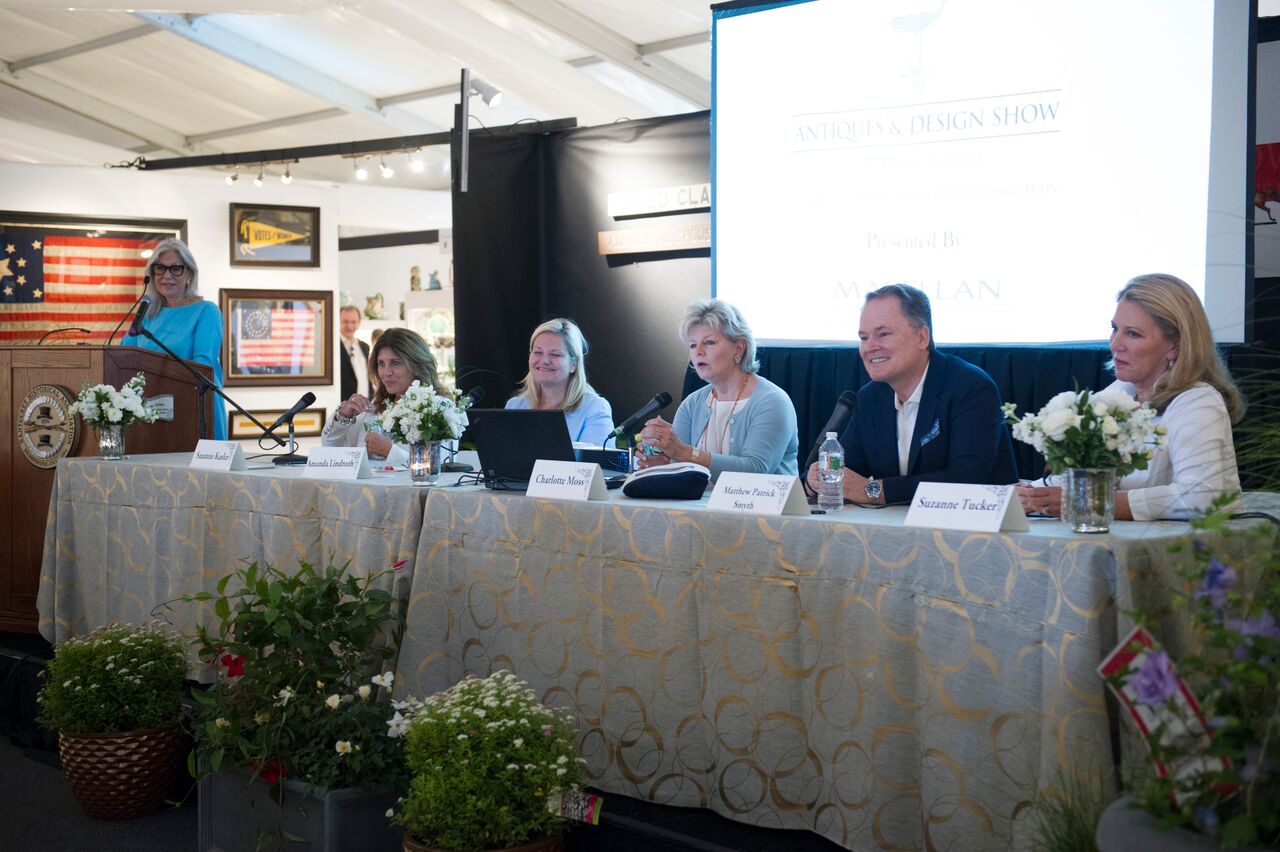 2015 Panelists (from left to right): Suzanne Kasler, Amanda Lindroth, Charlotte Moss, Matthew Patrick Smyth and Suzanne Tucker.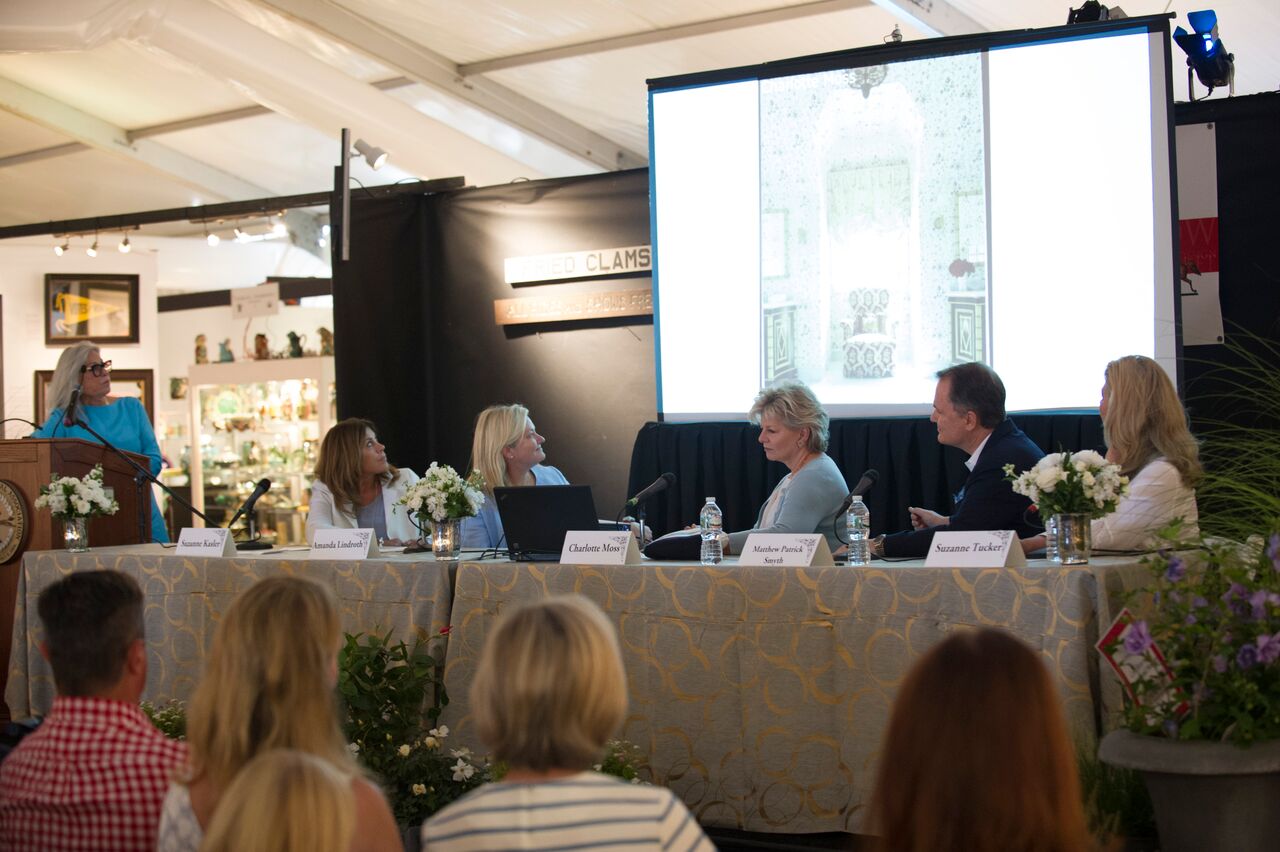 Accepting the beautiful flowers I was given as a thank you!
This year, the panel will be held on August 4th at 6pm at the Whaling Museum (13 Broad Street). This will be followed by a cocktail reception on the museum's rooftop observation deck.
The Summer 2016 Panel of Designers includes: Nancy Braithwaite, James Huniford, Juan Montoya, Charles Pavarini and Suzanne Rheinstein. Please visit NHA.org for tickets and details pertaining to this event and other design-related events happening the first week in August.
We hope to see you there!