Seattle Trip with the Garden Conservancy
---
This past weekend, I explored the sights and gardens of Seattle, Washington with the Garden Conservancy. I'd longed to visit Seattle for several years, so this was an opportunity I couldn't pass up! After visiting some of the oldest buildings in Pioneer Square, taking in the views via the observation deck at Smith Tower, dining on the Seattle waterfront, visiting private gardens and exploring the Chihuly Garden and Glass Museum, I found myself more in love with Seattle than my preconceived expectations. I wanted to share my trip with you in an effort to not only convince you to travel to Seattle, but to encourage you to join the Garden Conservancy.
Pike Place Market 
At this bustling famers market overlooking Elliott Bay, you'll be sure to find the freshest fish tossed through the air, bouquets of the most gorgeous flowers, quintessential souvenir shops and so much more!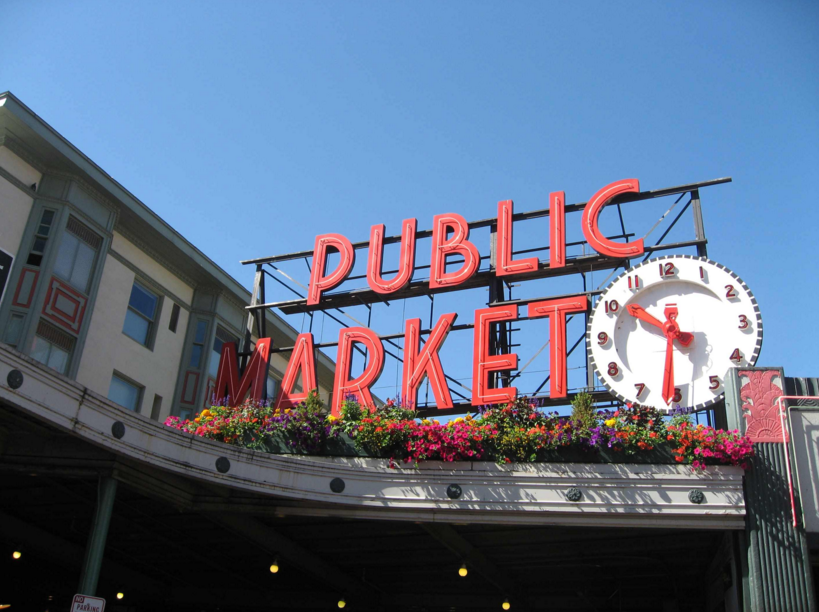 At Pike Place, you'll find fresh fruits and vegetables, Dungeness crab and king salmon fillets – all sourced from the Pacific Northwest!
Naturally, while on a trip with the Garden Conservancy, I stumbled across the flower section of the market, where I arranged my own bouquet.
Starbucks
The original Starbucks Coffee was founded in 1971 at 2000 Western Avenue, but was relocated 1 block away in 1975 to 1912 Pike Place. Of course, I had to walk in and get a cup of joe in lieu of the momentous occasion.
Chihuly Garden & Glass Museum 
The Chihuly Garden & Glass Museum includes 50 years worth of Artist, Dale Chihuly's blown glass exhibitions within a botanical setting. Day or night this museum is not one to miss!
Space Needle
If you're not afraid of heights, take the 41 second – 605 ft trip to the top of the Space Needle. Take-in 360-degree panoramic views on the observation deck and 105 feet below at Skycity Restaurant.
In addition to stopping at all the tourist spots, we explored Bloedel Reserve, Dunne Gardens, the Elisabeth C. Miller Botanical Garden, Heronswood Garden and some of Seattle's private gardens around Lake Washington and in the historic residential community – The Highlands.
Mount Rainier
This was my view of Mount Rainier from one of the private gardens we visited. Mount Rainier is the largest mountain in the Pacific Northwest and is the tallest active volcano and fifth highest peak in the US.
Dunne Gardens
This flower was even more beautiful in person! I wanted to add it to my hat!
After seeing this lovely Clematis flower all over Seattle, I called my gardener in Nantucket to ask her to plant more of these around my porch, where they happily climb all Summer.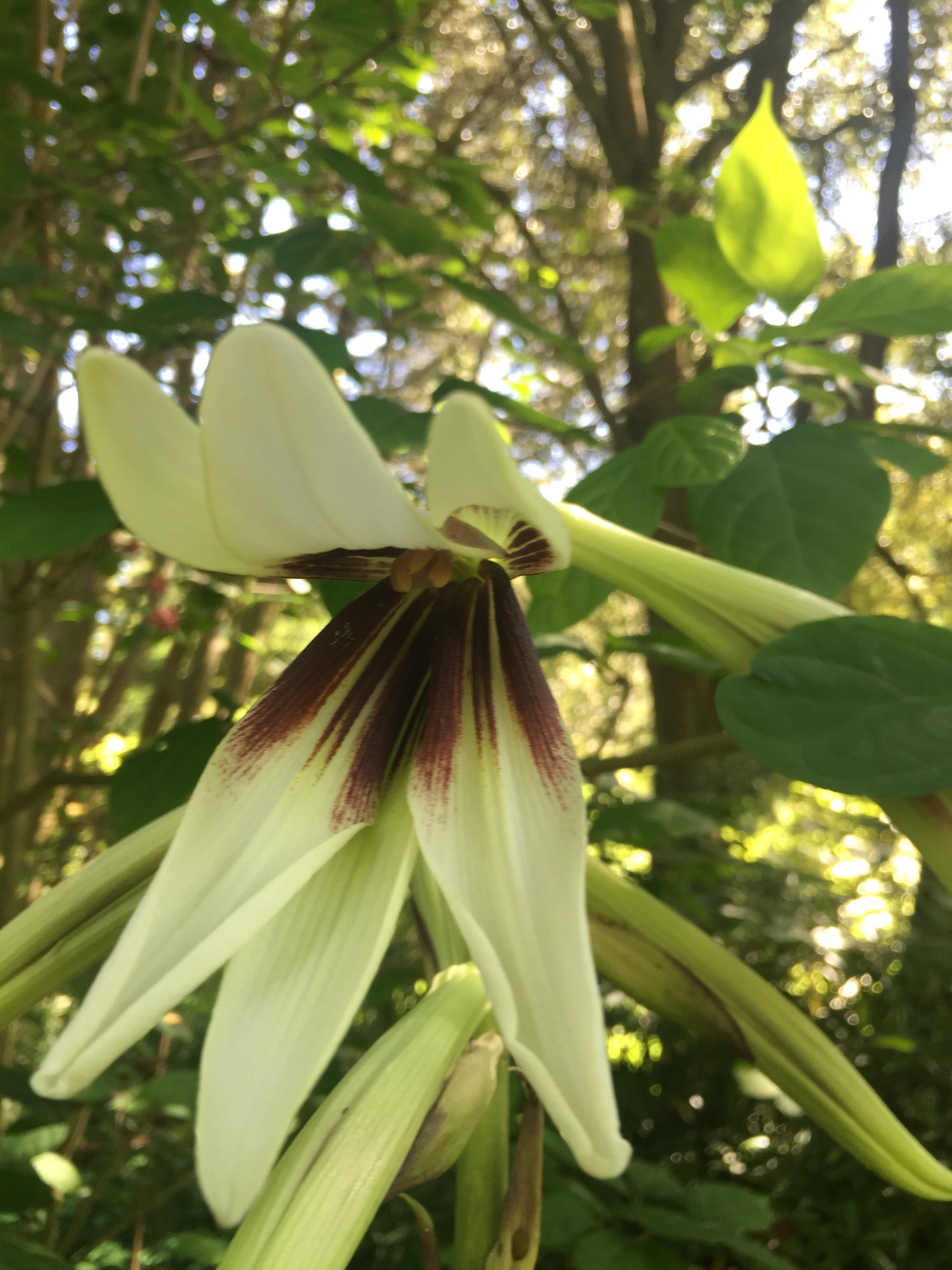 If you appreciate horticulture like I do, I urge you to join the Garden conservancy. This national group's mission is to save and share outstanding American gardens. They regularly organize lectures and garden tours, like this one, across the country. As a long-time board member, I can honestly say that it will bring such joy to your life. for more information about the Garden Conservancy, please visit their website at www.gardenconservancy.org.