A Picture is Worth a Thousand Words …
---
Photographs reflect moments in time … memories we want to hold on to. Paintings and artwork framed help define a space.  A picture is worth a thousand words … and helps convey the atmosphere of the room it is displayed in.
Filling your living space with pictures of family guarantees a feeling of warmth in that room, whatever the décor may be. And artwork helps to define your personal taste and can bring much joy in its viewing.
Here are some framed reflections that always fill my heart … making me feel warm and cozy … especially when I look at pictures of my children and grandchildren … They are the best of my life's work!
Here is a gathering of family photos sitting on a table near a sitting alcove in the bedroom – where I can easily enjoy them!  One family picture shows me with some of my grandchildren – a small tribe on vacation in Antiqua – a place that they love and look forward to visiting.  Another is a picture of my son Justin, with his late departed best friend Tucker.   A small table — and filled with many framed memories!
Staircase walls are wonderful places to hang pictures.  You can be creative with the space and hang a multitude of memories!  This staircase leads down to a library.  I call it the "Isabelle" wall as it has a large grouping of Isabelle pictures drawn by her since she was a small girl until now, age 13.  These are as treasured to me as a Picasso might be to another!  To me, this really 'rocks' …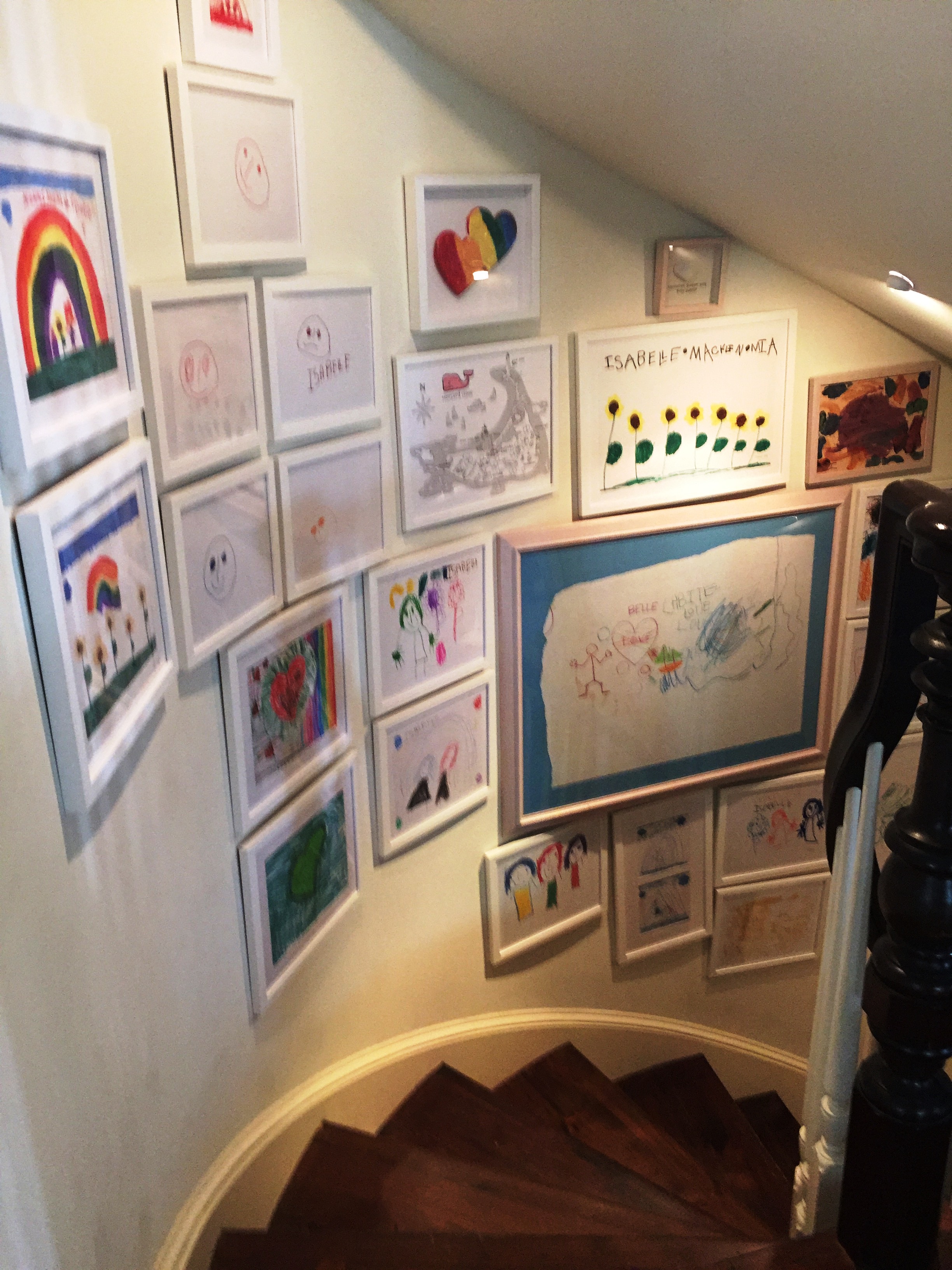 My treasured children … this picture sits a the top of the stairs of the "Isabelle" wall.
Isabelle's "you rock Nonni" picture … painted when she was 8! This is hung in the vestibule of my bedroom in my summer home. The picture sits on a beautiful hand painted wall. The color is so peaceful … the painted wall is a picture unto itself!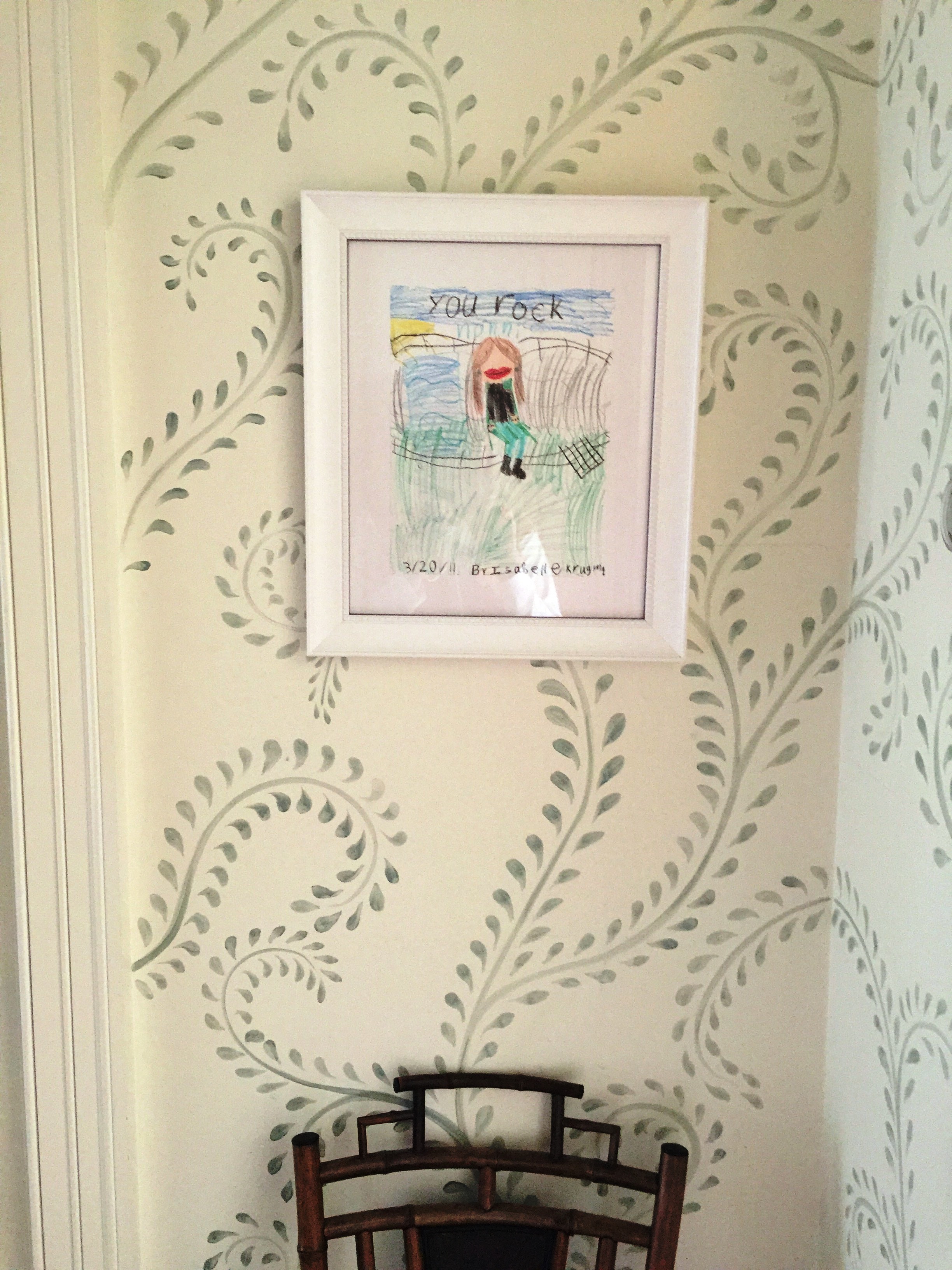 Landings can also display pictures and memories …. here in an upper stair landing in my Nantucket home are three paintings done by my great friend and Nantucket artist, Mellie Cooper.  I have collected her work for years and I love looking at everything she has created in her illustrious career.  Mellie makes the paper that she paints on and yearly has a show of her work, always with a different theme.  I adore our American flag and have a small collection of flags, so I was thrilled to get her American Flags picture.
Pictures can also depict a history …. I love this painted picture of a room … it depicts the history of my house. It has all the previous owners' names painted on to the walls … including mine. And it tells a lovely story of continuity. (This room can be seen in the September, 2008 issue of Architectural Digest.)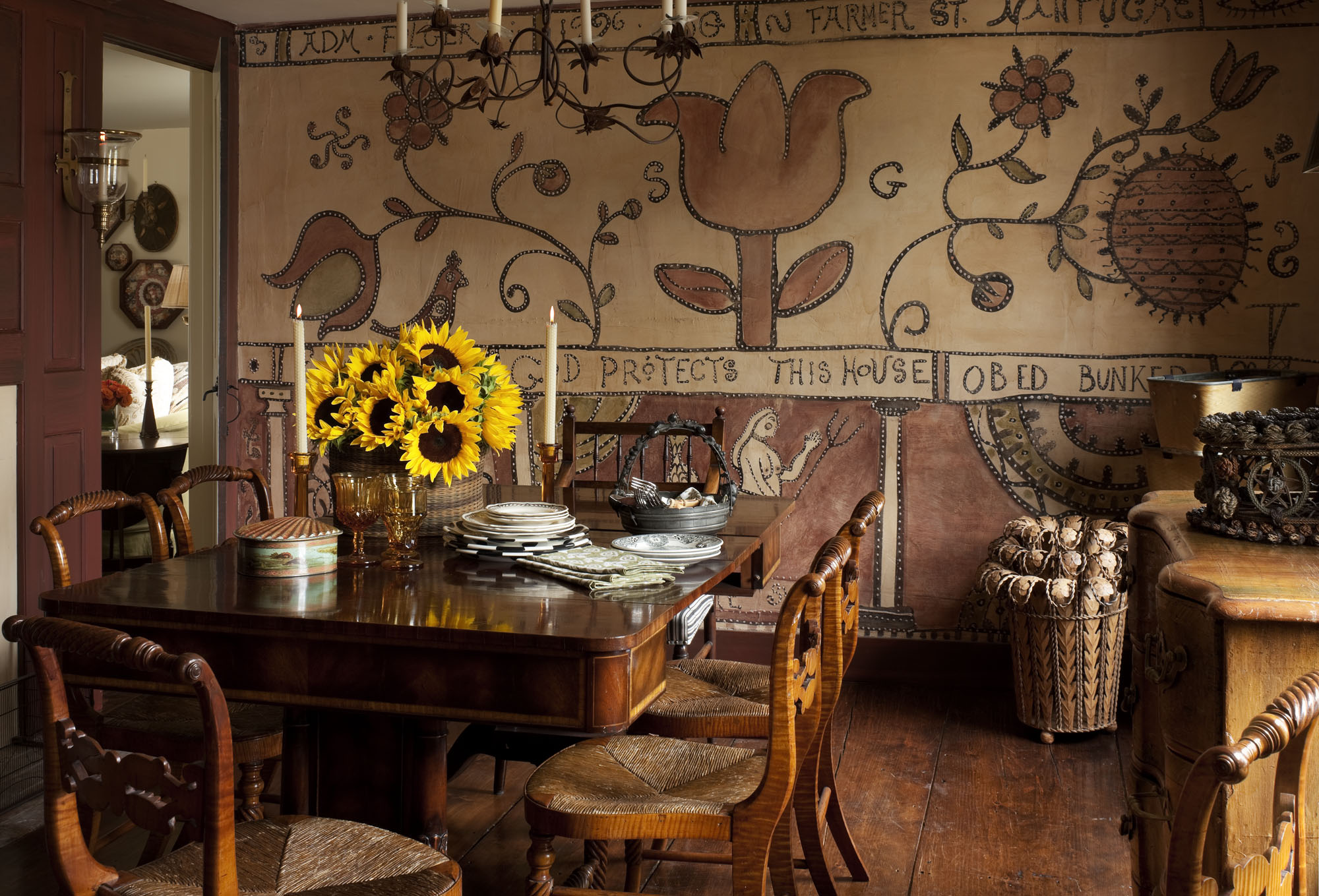 And I thought I knew every inch of it, until I just noticed this in a corner … just goes to show you there are surprises in life!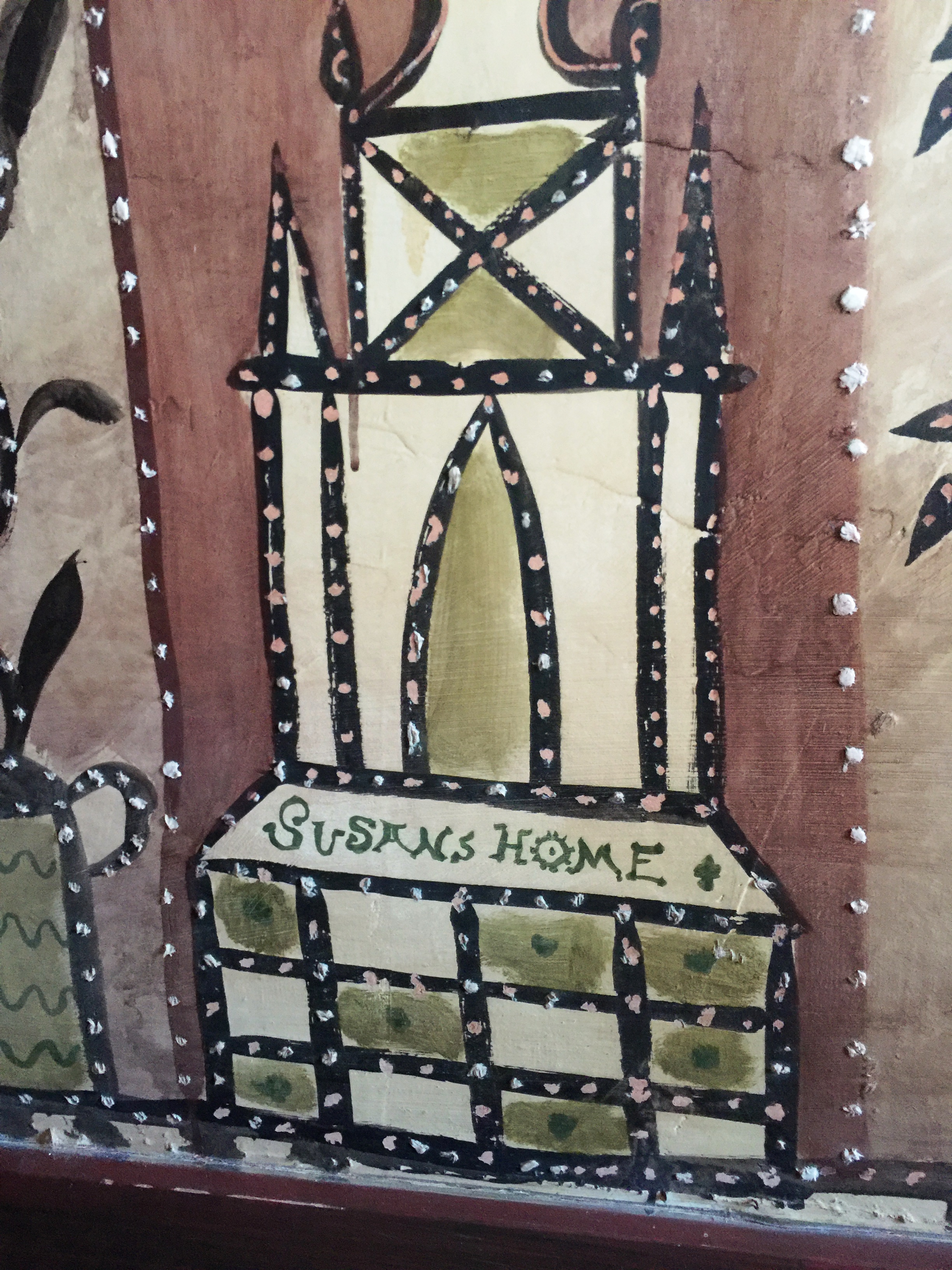 So, a picture is worth a thousand words, and as Rod Stewart said, "Every picture tells a story …". I hope you enjoyed mine …. Please enjoy creating your own!