A Tisket A Tasket … I Love My Woven Baskets
---
Many of us like to collect objects of one sort or another …. items that tickle our fancy. For me, it's Nantucket Lightship baskets.  I have been collecting them over a period of twenty-five years.   I love that they come in all shapes and sizes, that they are both decorative and useful and that they have been made lovingly by very talented crafts people.  Each one is a treasure to me, as they evoke memories of my time on the magical island of Nantucket.  As you look at the overall collection, note that there are smaller baskets, which are often referred to as "cocktail" bags, while the larger ones are used in the daytime.
This is the basket that started it all! A gift from my beloved children, Lynn and Justin… While shopping in town, one lazy day on Nantucket, I admired this long tubular basket with the carved rabbit on top in a store… Many months later… My children had commissioned one for me and presented it to me for a milestone birthday! It is a treasure to me…as are my children!
Here is a basket that truly tickles me, as the seahorses gracing the top of the bag remind me of skinny chickens that I remember from my childhood. The memory never fails to give me a sense of delight when I wear this bag!  The craftsman is Michael Kane,  who learned his craft from his grandparents, and began his successful business while still in the eighth grade.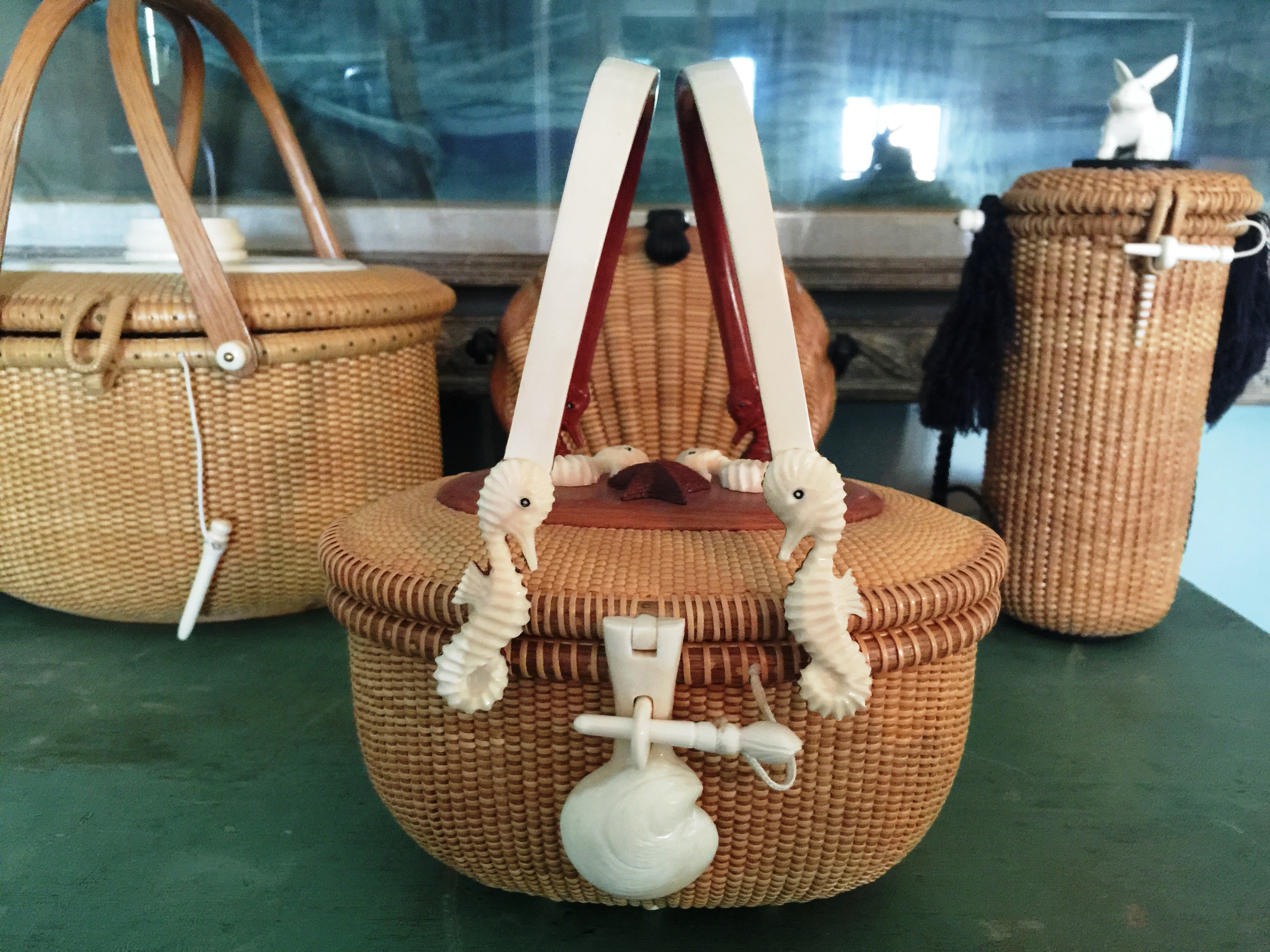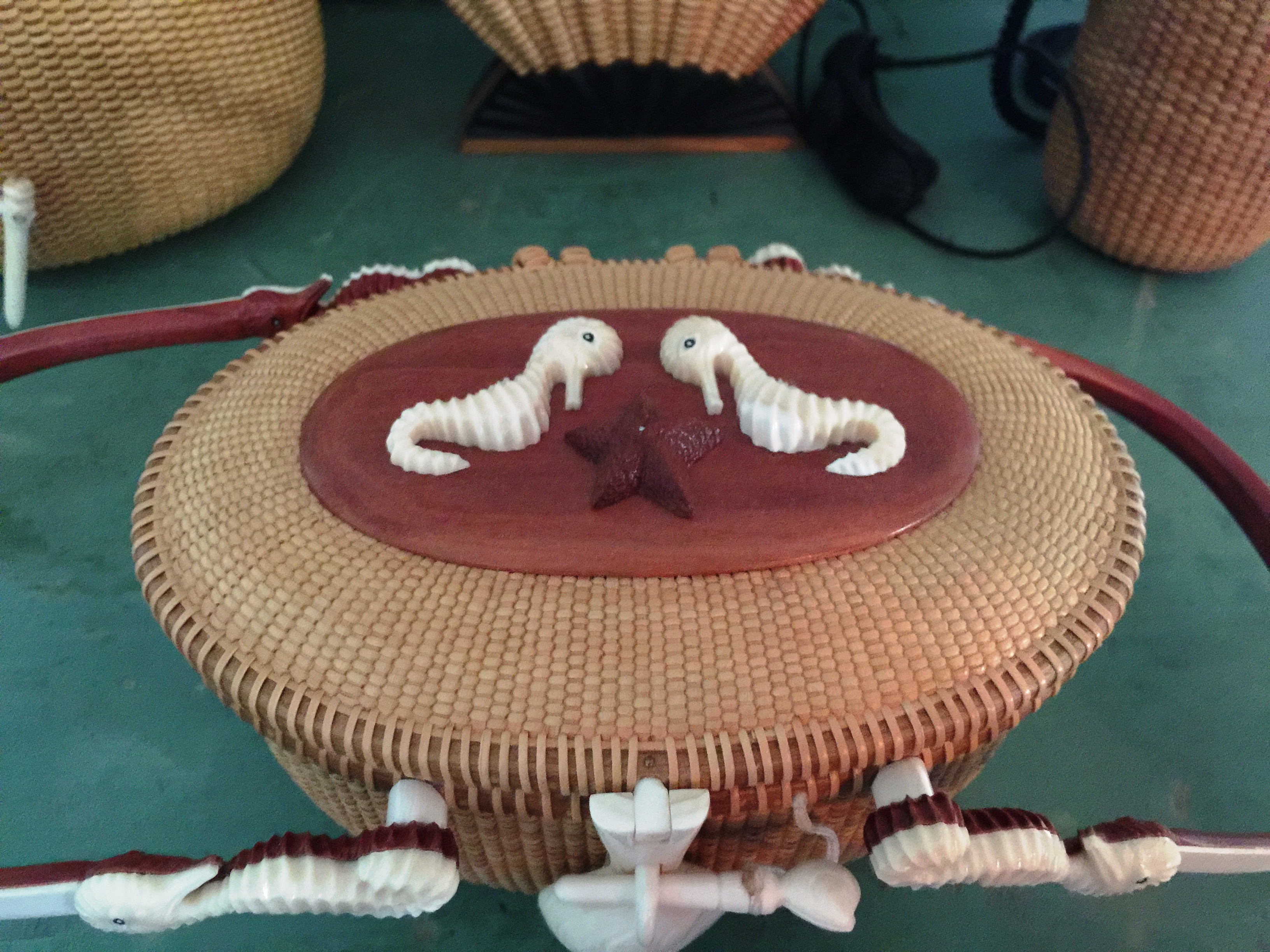 Here is another basket woven by Michael Kane. This one is larger and mostly used in the daytime.  Note the intricate design on the top and the whales circling the basket.
To its right, and below is an exceptionally intricate clamshell bag that he created in a limited edition of twenty.  It is so evocative of Nantucket, and I am delighted to have one.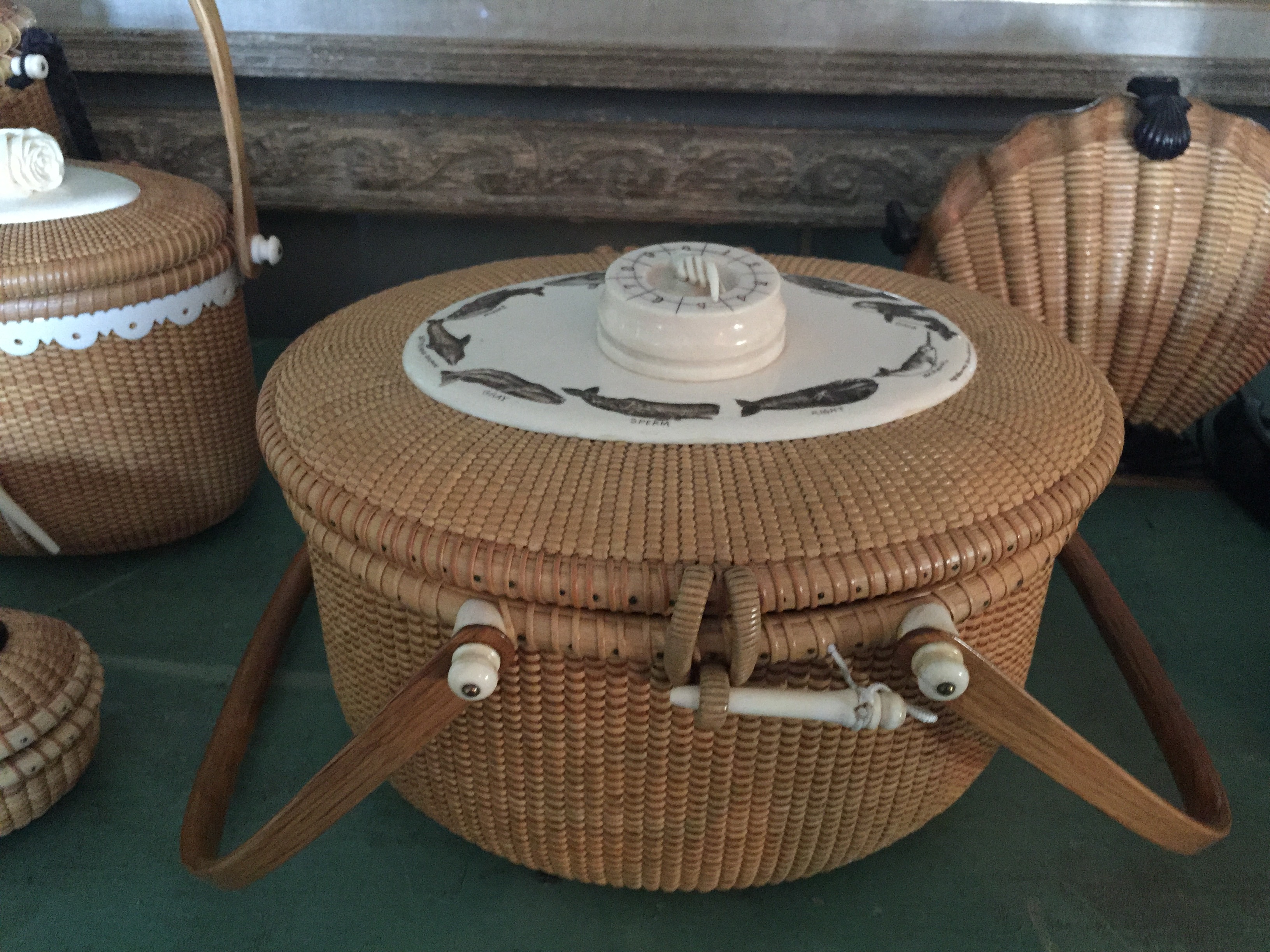 I have woven baskets and it is a trying task.  You need nimble fingers and patience!  So I am truly impressed with the artistry involved in creating these amazing baskets – they really all are works of art.
This oval Nantucket lighthouse basket was woven by Kathleen Myers. Notice the solid ivory top and full overlay of ivory on the handle. This beautiful handbag also has a unique ivory catch – a carved replica of the Great Point Lighthouse! It was carved by Kathleen and scrimmed by Lee Ann Papale.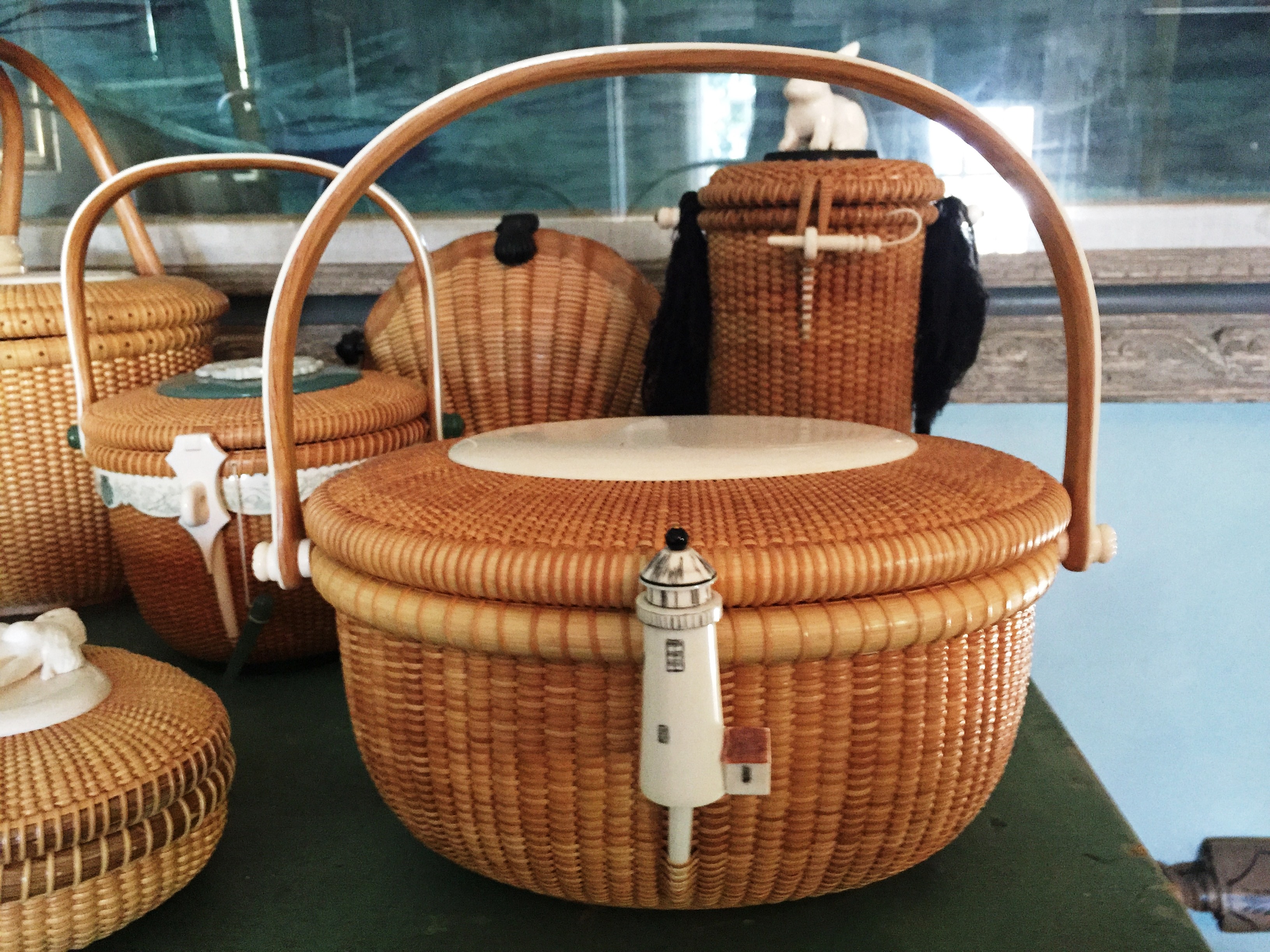 I love Nantucket. It is truly my home away from home. My collection of Nantucket Lightship baskets is a reflection of my passion for this beautiful island. I am thrilled to share it with you. I hope you have a passion and can start a collection that you will cherish too. Share with me!
You can learn more about Nantucket Lightship baskets at Nantucket Lightship Basket Museum.