Let There Be Light! … On the Ceiling!
---
I think we don't always know the power that lighting holds over us. When we first walk into a room, a space, we are aware of its vibe. Is it warm and inviting?  Is it cool and intriguing?  Is it romantic? Functional? Lighting has a great deal to do with the 'feel' of the environment. And the choices that we make in lighting fixtures — whether they be chandeliers, lanterns, sconces, — electrified, or candle — can define a space and help make it even more captivating. I have used both warm and cool lighting in the homes that I have decorated.  They both add pizazz and definition to the right space.  Let's take a look …
A gleaming lantern casts an evening glow in this beachside home. … it is set with dimmers so that you can control the glow of light. This lantern is from Ann Morris.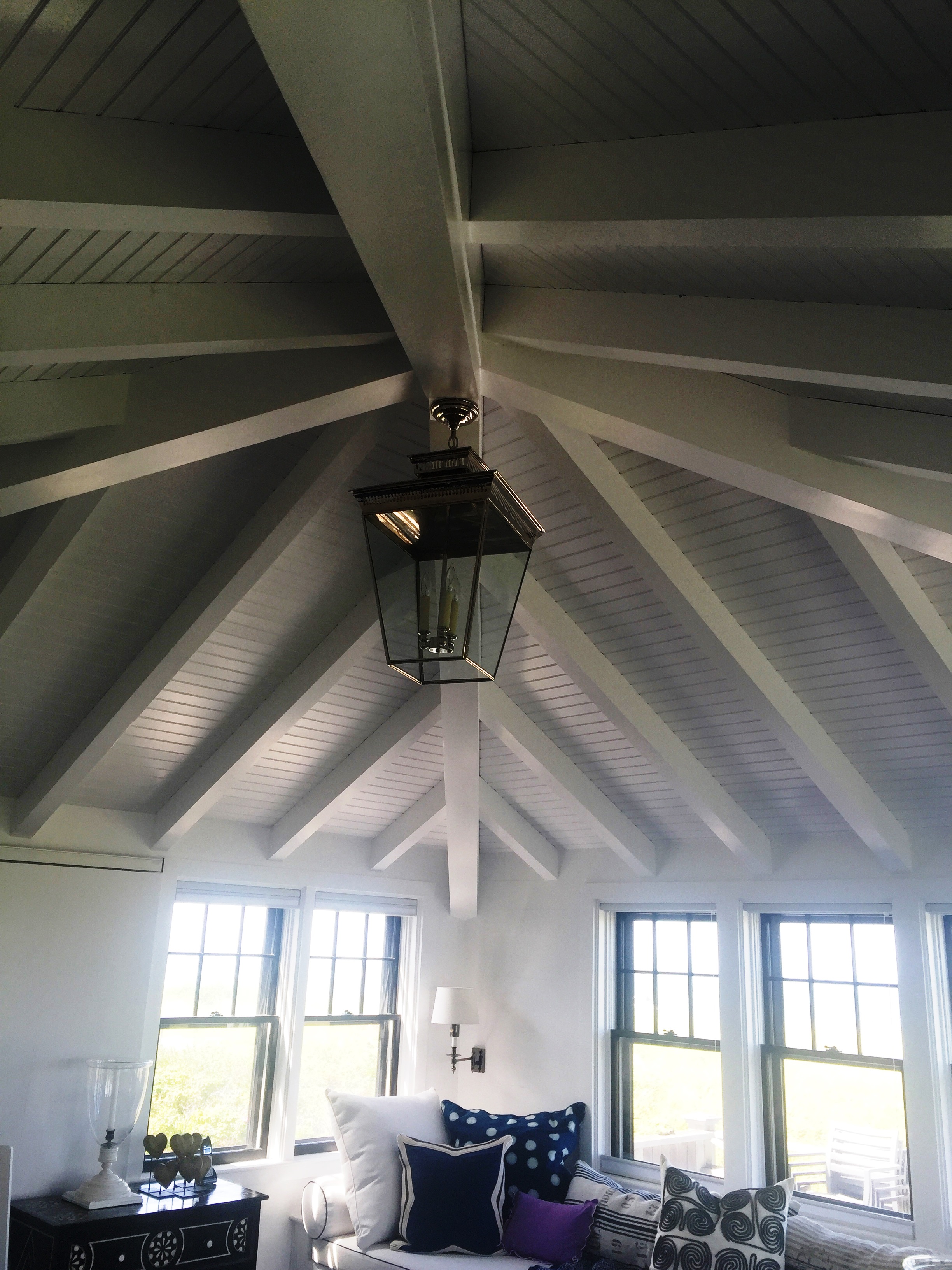 I just love these French 1940's steel lights from Balsamo Antiques. I had two installed in a Nantucket beach house – they have a nautical feel about them and an unexpected look. Warm and cool at the same time!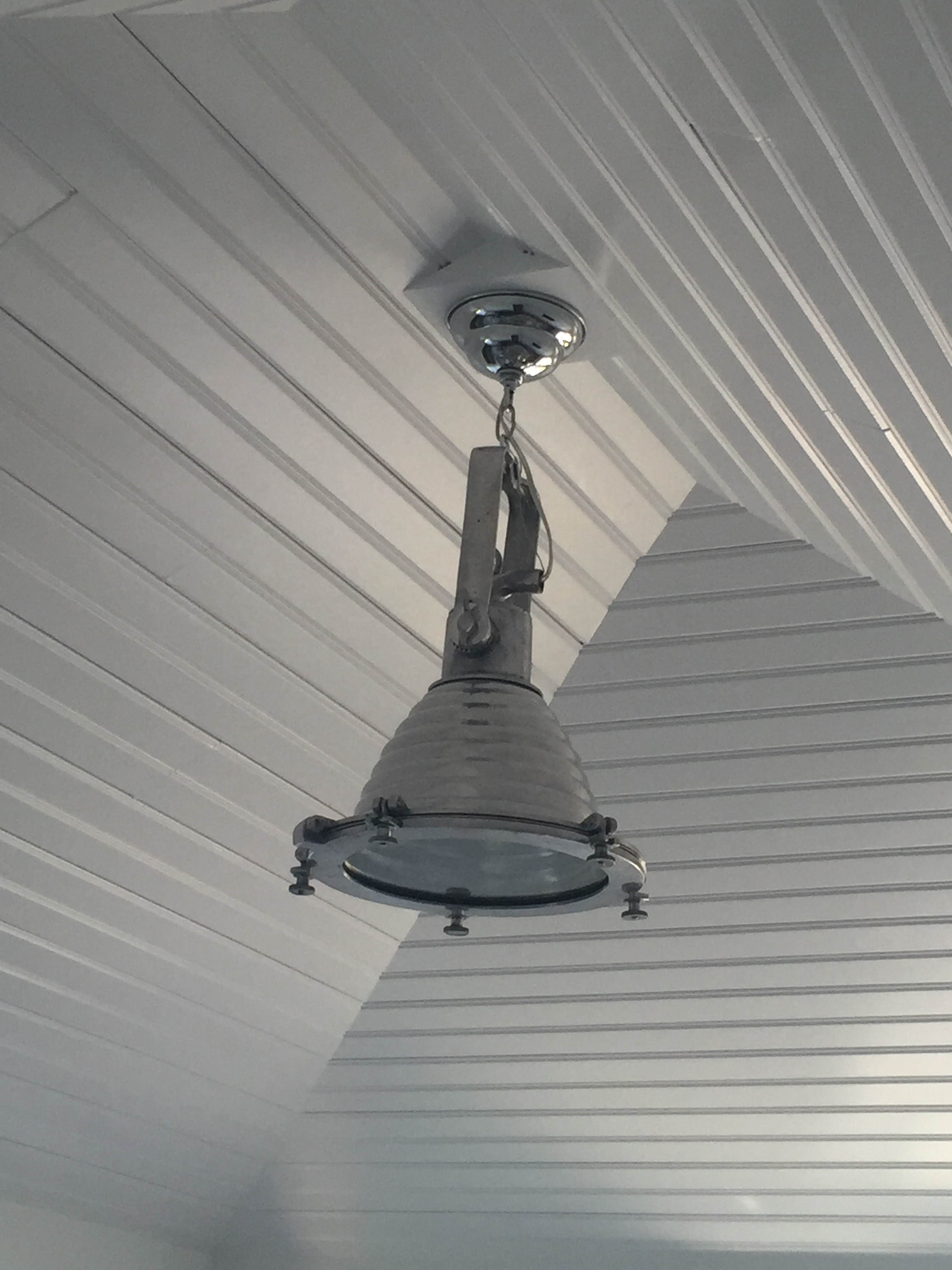 In a guest room is a silvery blue antique beauty! – A chandelier that includes crystal beading and tear drops, with old fashioned hand painted shades to soften the light.
Sometimes you need just a hint of light. Below in a Nantucket Dining Room I used tall lamps on a side chest to cast a beautiful glow of light. The chandelier illuminates the ceiling with natural candlelight. And yes, when you blow out the candles, or snuff them out, you do get the soot marks on the ceiling … It just adds to the charm of candlelight!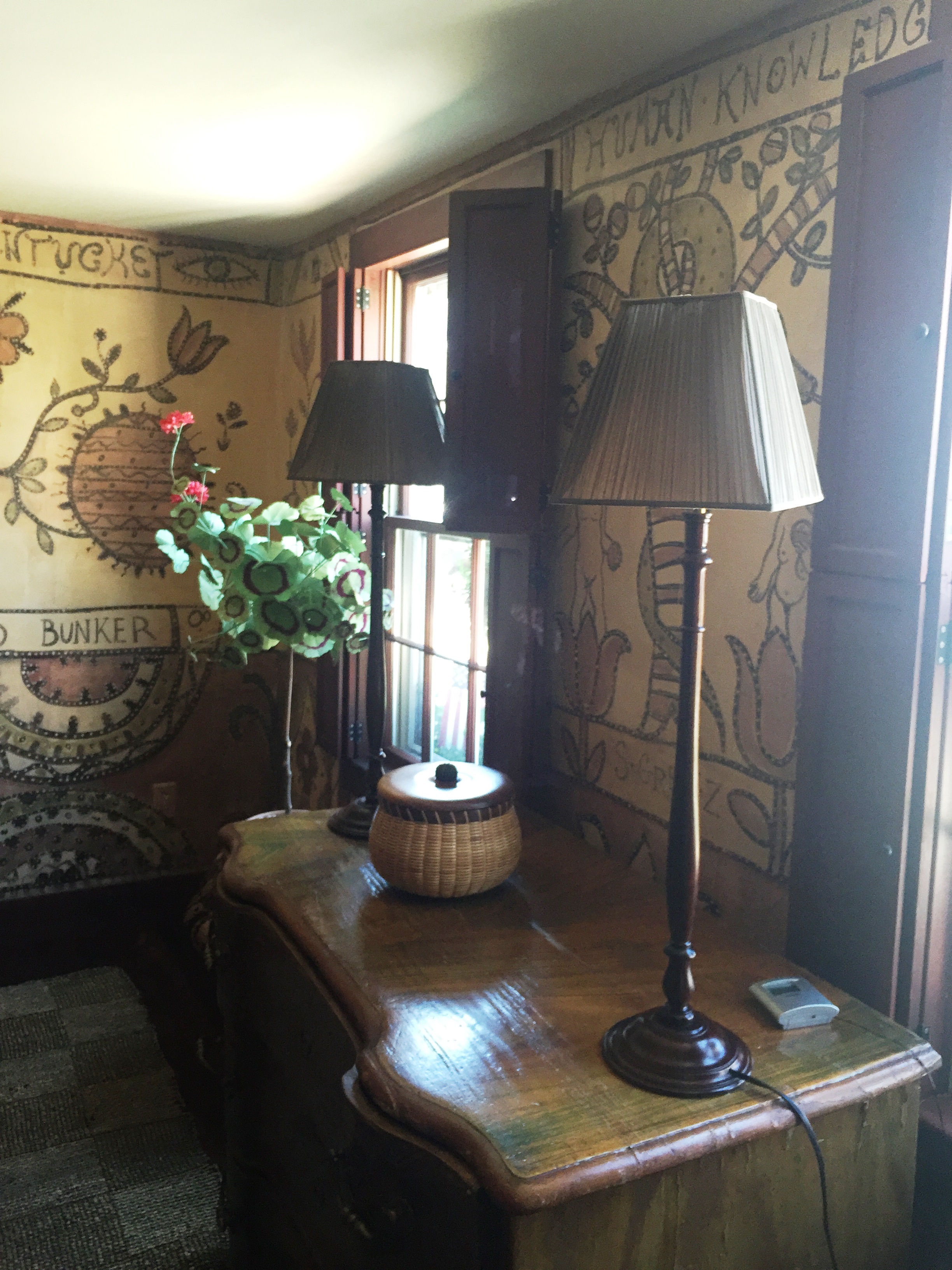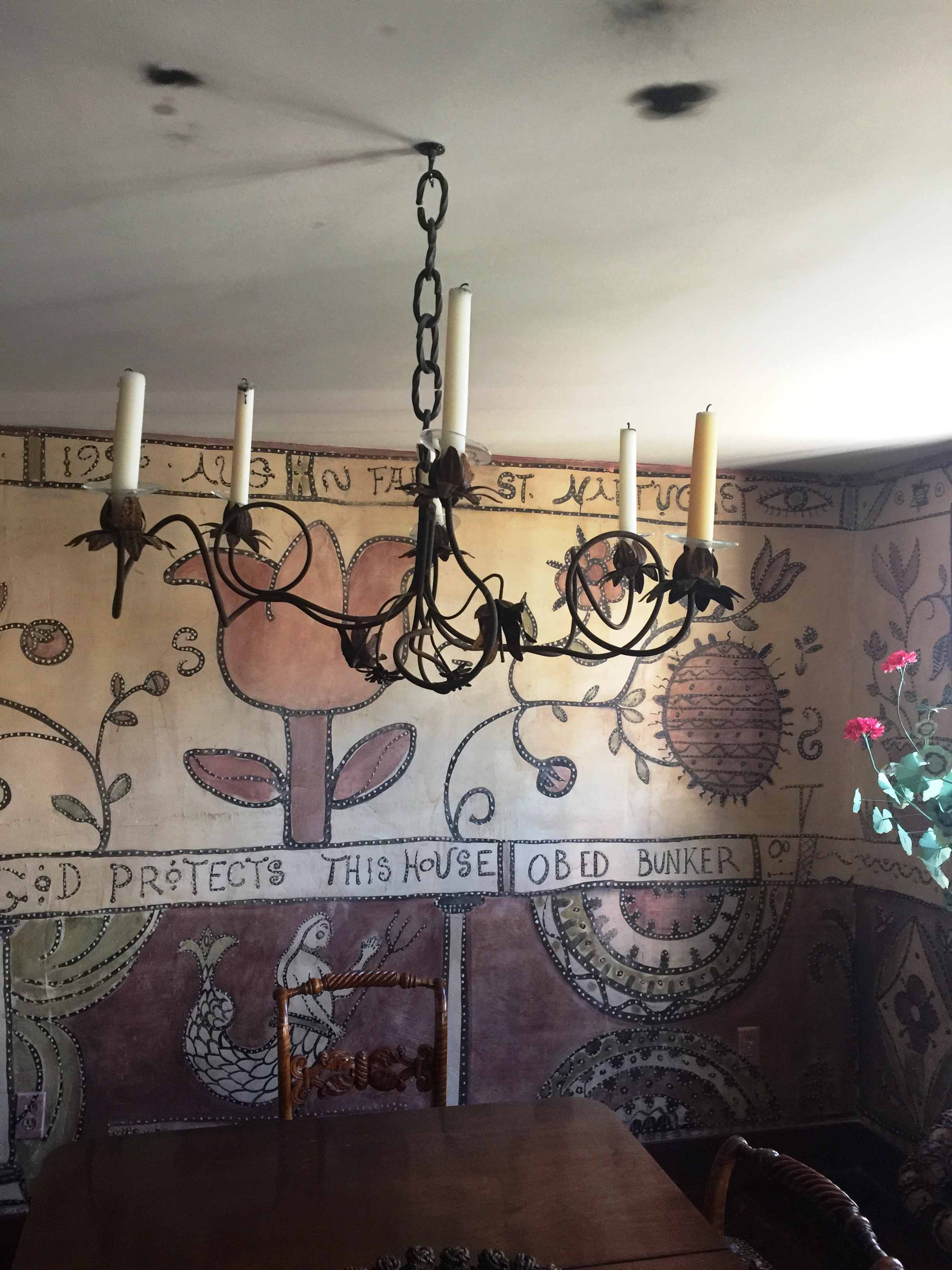 This elegant gilded electrified Caldwell sconce with crystals is one of a pair in an upper hallway flanking a window beautifully illuminating the area.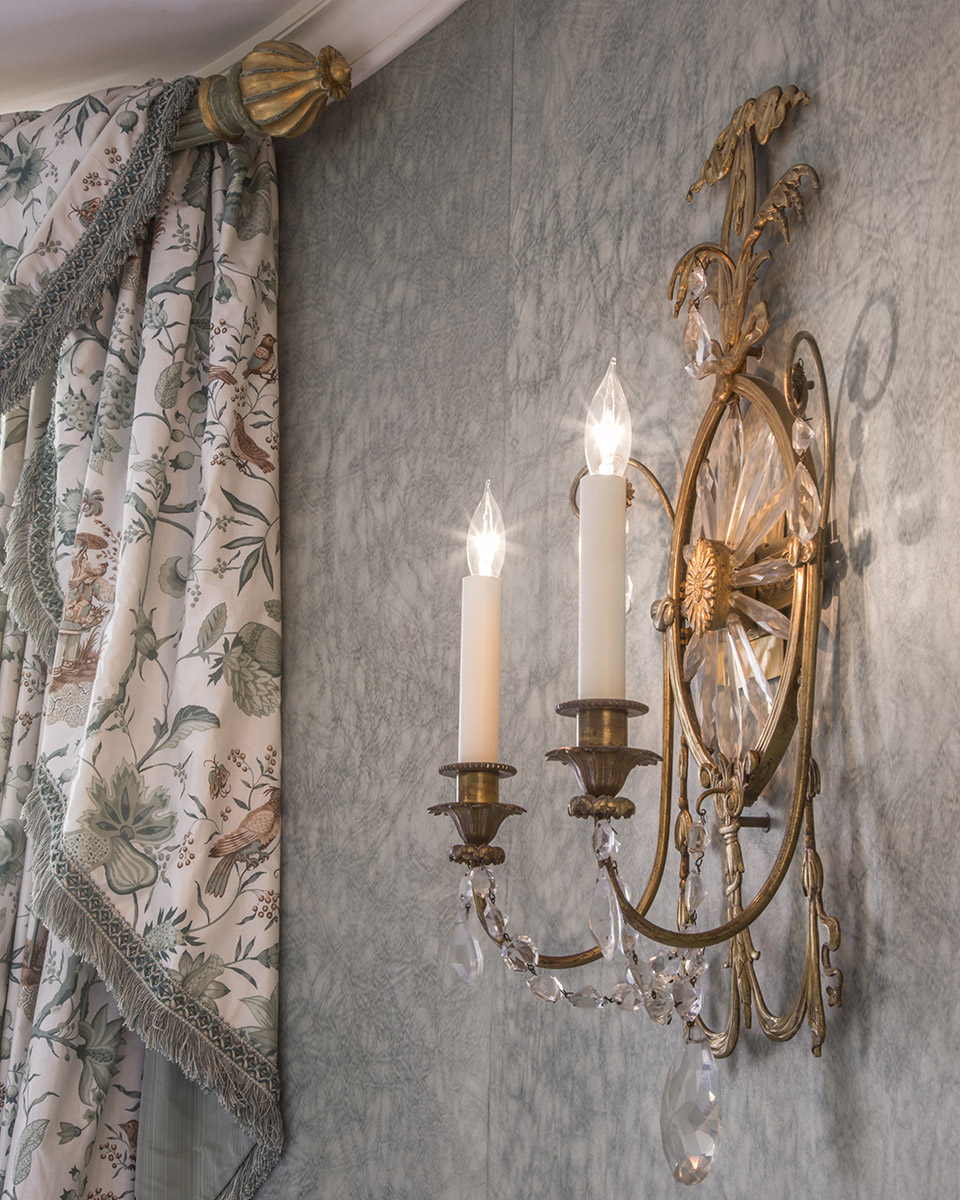 And here in this bright Living Room with a 25 foot ceiling, we have a large custom made chandelier. Because the ceiling is so high, I had an electric winch installed so that the fixture can be lowered to clean the fixture and to change the bulbs.  Can you imagine having to climb a ladder to do that?!
Your home is your castle. Illuminate it! Let there be light!