Shop the World's Largest Flea Market
---
For the past 50+ years, in May, July and September, people from all over the US (antique dealers and collectors) flock to the Brimfield Flea Markets in Brimfield, Massachusetts. With over 20 show fields and hundreds of exhibitors' booths, locating and purchasing merchandise that you're hunting for can be overwhelming. Learn 7 tips for successful bargain shopping at Brimfield, which can be applied to most flea markets too!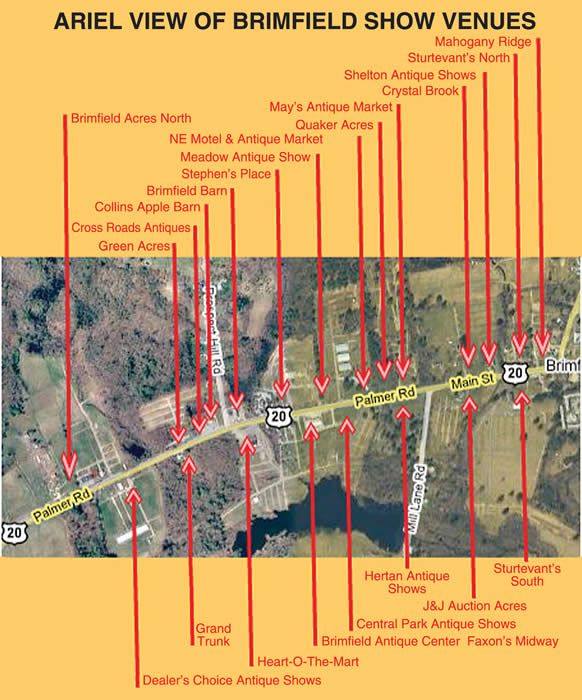 1. The Early Bird Gets the Worm
There can be a lot of traffic on Route 20, so make sure to account for travel time when heading for the market! Expect to pay between $5 and $10 for parking – cash only!  Don't be hasty to pull into the first parking spot you see. Instead, determine in advance which show fields you want to visit and where they are located on the map. Drive though the town to get an idea of where you'd like to shop and then determine the best place to park.  Get there early so you can avoid traffic when you leave – especially on the weekends! Saturday is the busiest day to come and becomes very congested from the Mass Pike exit in Sturbridge heading West towards Brimfield.
2. It's Chaotic
Don't just go to one location or vendor to find a particular item. I would allocate enough time to browse several vendors, so you can ensure you're getting the best price. If you plan to return to a particular vendor, recognize that their location may change from day-to-day. Get their contact information, booth number and field name, so if you plan to return to that booth within the week or in the next season, you'll have an easier time locating them.
3. Don't Be Afraid to Negotiate the Price
The tag on the item is not necessarily set in stone. Ask the dealer if he/she she is willing to discuss the price. In order to remain on budget, bring the amount you are willing to spend. This will automatically put you in a position to negotiate the desired merchandise. Remember that there is a fine line between acceptable negotiation and offending the dealer with a low-ball price point.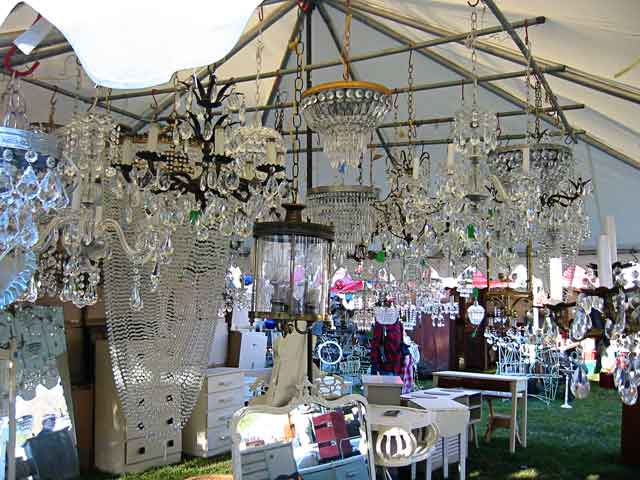 4. Bring Cash
Many dealers do not take credit cards and it's easier to negotiate the price if you are able to pay in cash. With so many vendors, you never know what you will find. It's better to be prepared with more money than you expected to spend, than to be seriously bummed out about having to pass on something you love!
5. Comfort is Key
Brimfield is in an open field and it can get very hot! Be prepared to do a lot of walking, so dress light and wear comfortable closed-toed walking shoes! I would also recommend bug spray, sunscreen, sunglasses, and a hat! Don't forget to hydrate too!
 6. Buy Now, Pick-up Later
All vendors let you leave your purchases and pick them up later if they are too cumbersome to carry. Taking a cart and bag with wheels can be a huge help on the way out at the end of the day. If for some reason all of your items don't fit in your car, there are delivery services and packing and shipping companies ready and waiting to assist you.  There are alternative options available depending on the size of your purchase, where you live and your budget too.

7. Catch the Best Sales Late in the Week
An estimate of over 50,000 people attend the Brimfield Flea Markets, so I would encourage you to try to go on opening day for the best finds. However, for the best bargains, I would suggest going at the end of the week when items are significantly marked down and the crowds have dwindled down.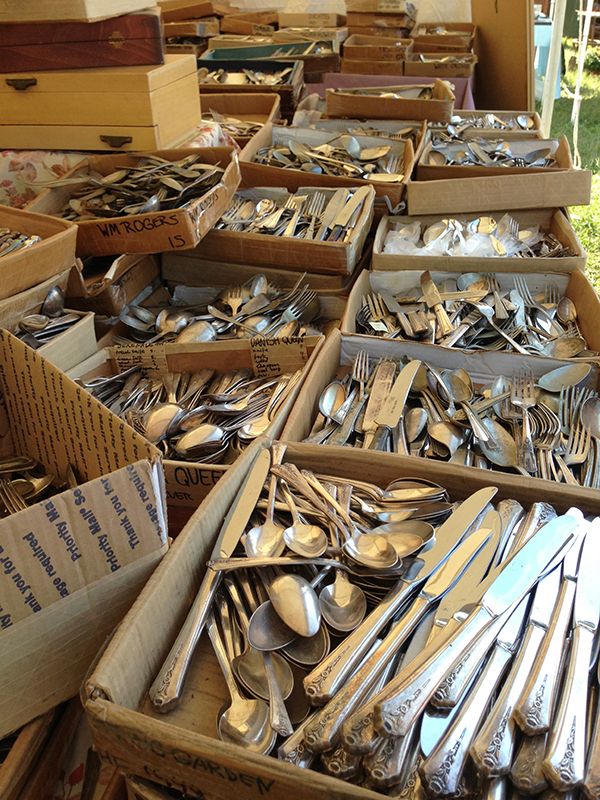 Show Dates: July 12-17; Sept 6-11
Address: 1 Main Street, Brimfield, MA 01010 – Directions
Share your favorite antique flea markets to shop at in the comments section below! Happy Shopping!