Summer – Outside at Home!
---
When the weather is summertime perfect it is so nice to spend time outside!
I just love finding a reason to enjoy the great outdoors – at home!
There are so many options for outdoor furniture design these days – ranging from metal pieces from the 1950's like what you see in the photo above to wood and to wicker. And outdoor fabrics now come in an array of colors to choose from.  Here I've chosen a lovely Sunbrella green on the cushions that blends beautifully with the foliage.  The furniture here is in the garden outside of the kitchen.
You can be quite creative about where you choose to put your furniture. It can be on your porch, where you can include a wicker sofa, chair and coffee table. A large plant on the metal side table brings the feel of the garden closer to you.  This is a perfect place to enjoy a morning cup of coffee and read your morning paper. Here the colors are calming and neutral with the pop of color on the pillow.  Adding an unexpected color accent adds fun and whimsy to your décor. Don't be afraid to do it!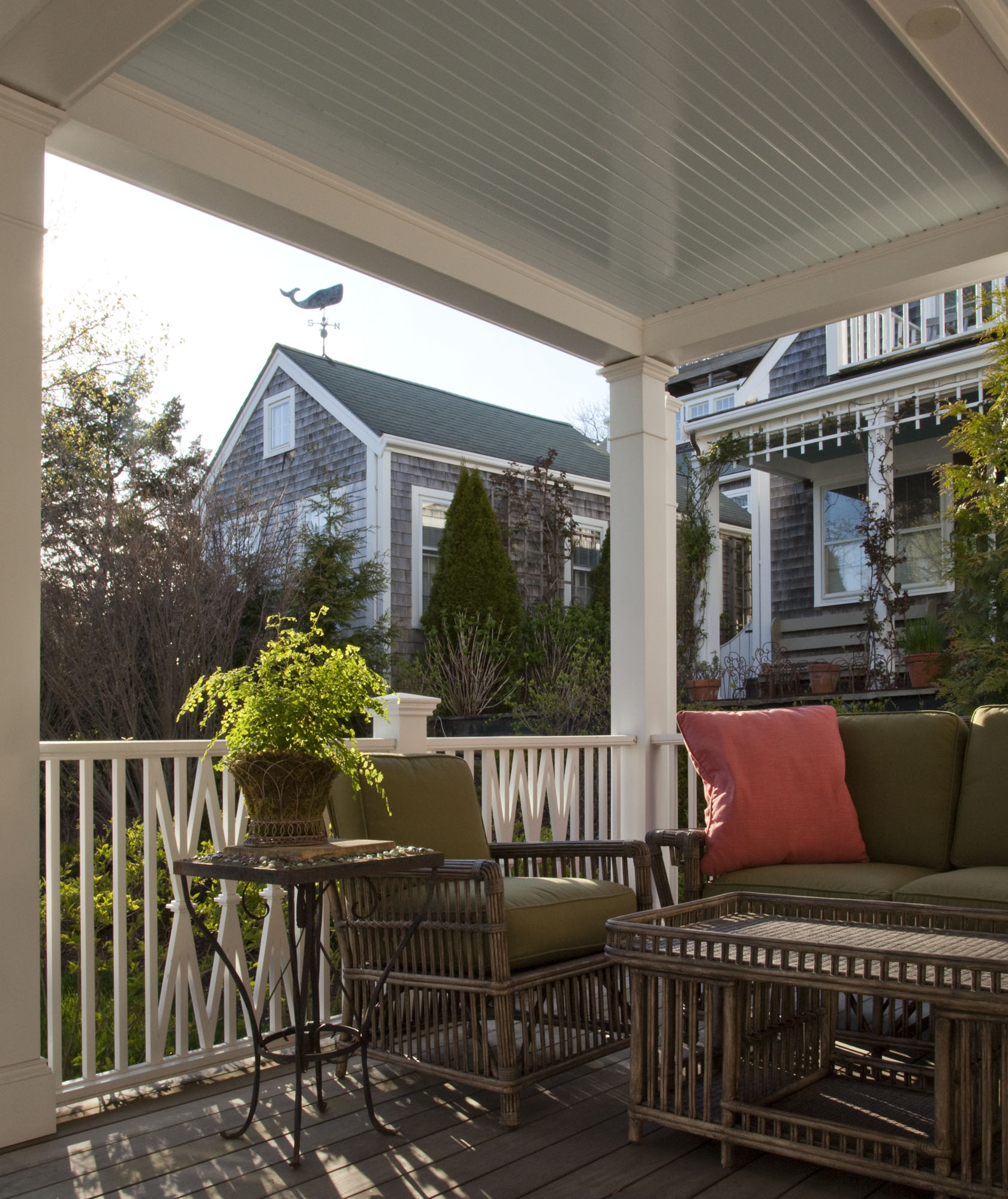 It's also so relaxing to be even closer to the earth – here the outdoor furniture has been placed invitingly on the beautiful lawn. You can choose to sit on the shady side or sit in the sun! But you will be surrounded by the lush plants while sitting outside your own home.  Again here you see that the furniture is a neutral tone but the pillows and cushions have the pop of coral and green Sunbrella outdoor fabrics.
However way you choose to enjoy this summer – enjoy some of it outdoors at home!