Time To Accessorize!
---
The definition of an accessory is to add something to something else to make it more useful, attractive, or effective. In interior design accessorizing a room gives you the opportunity to define the space and make it your own!  This is where you get to share your collectibles, your family keepsakes, display your memories, even make a bold statement, where it is least expected. It's like having a little black dress – that becomes perfect with the right jewelry. Let's take a look at some rooms and their special accessories …
What a statement these andirons make – larger than what one might think appropriate – but perfect  for the space.  They definitely say Light My Fire!
In this child's bedroom in a seaside town, the drawings (apart from the small child over the bed) were all created by the child's father when he was a boy.  Framing and hanging your child's art in a room guarantees conversation, adds loving memories, and lots of color!
Books are always a great accessory in any room — they invite you to sit down, read, and stay a while!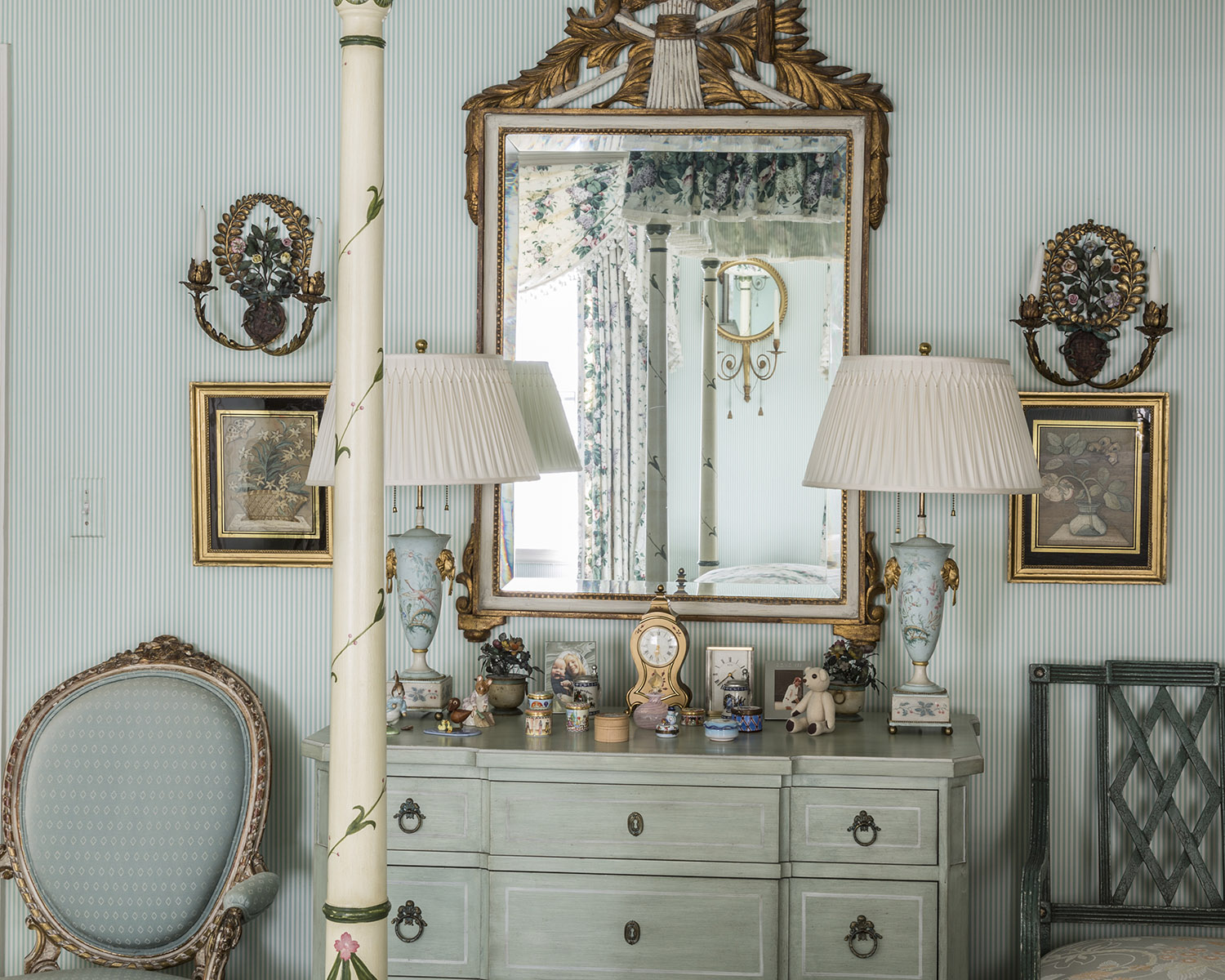 The things we choose to collect hold special meaning to us and displaying them creates a unique space. Here on her dresser, a young woman displays the boxes she has collected, as well as the small seated bear made by her grandmother – accessories that make the dresser very special.
These playful and casual metal baskets holding flowers give an informal feel to a formal dinner table. Here these accessories give an unexpected but welcome touch to the table.  Bon Appetit!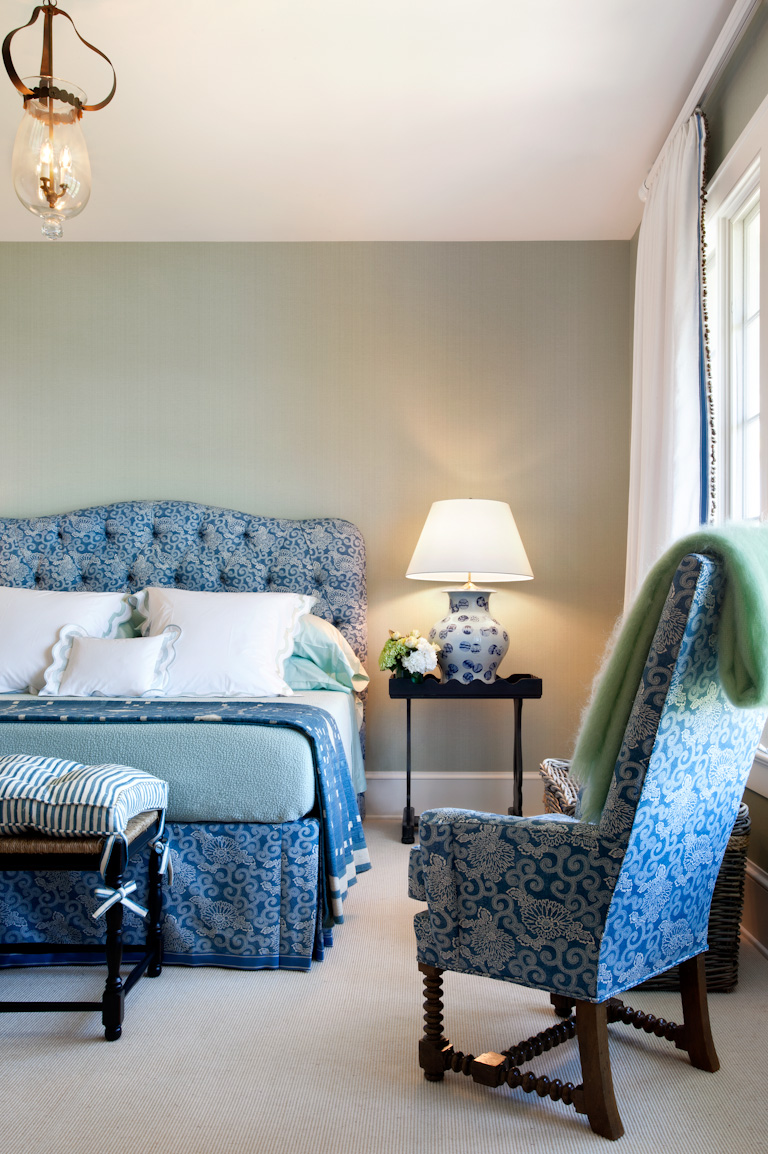 When accessorizing, explore color!  The beautiful seafoam green blanket over the chair adds a wow punch to this lovely blue and white bedroom.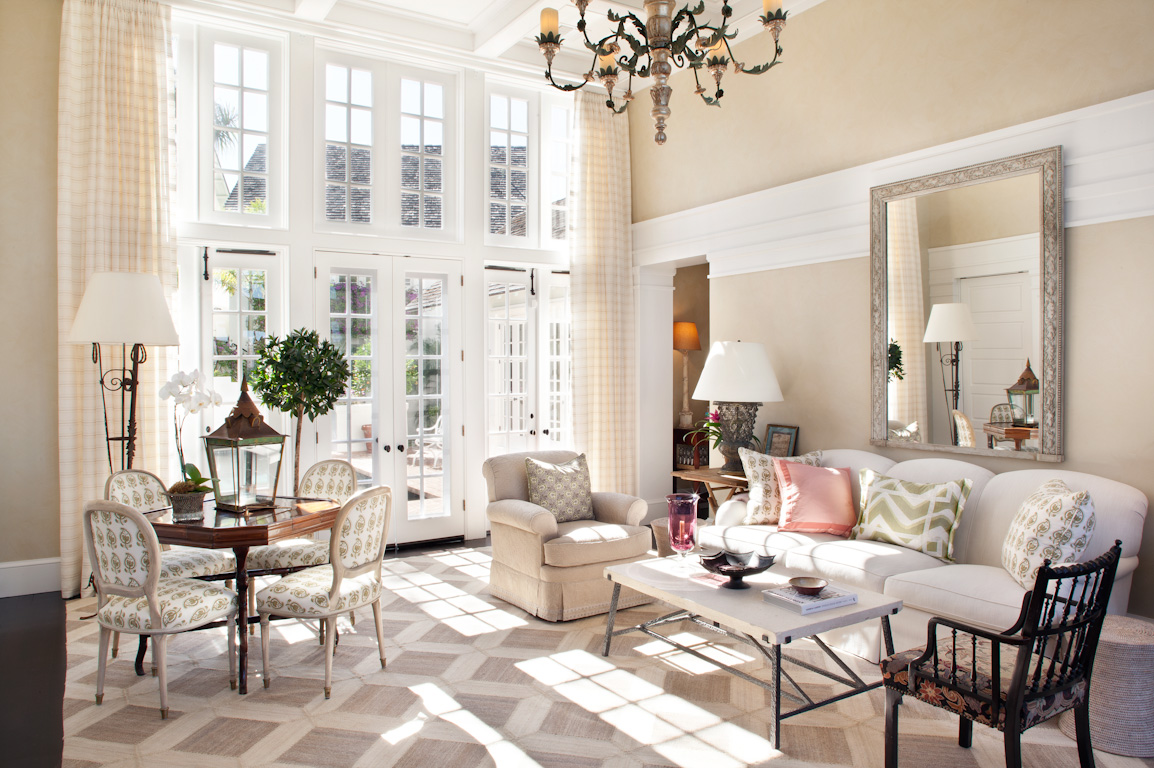 The lantern with the scented candle in it draws your eye to the table. A bit of whimsy in a room is a good thing!  Have fun adding the unexpected!
You see there are many ways to add something to something else to make it more useful, attractive, or effective. And in design the choices are limitless! So, go ahead – It's Time to Accessorize!