Window Flower Boxes – Flowers Everywhere!
---
If you've been following my blog, you know my love of flowers is no secret – and their display can know no bounds! I've talked about my garden travels and cultivating gardens.  We all know we can make and or buy beautiful floral arrangements to display in our homes.  But what about the decoration of the windows of buildings and houses?   Their history began in Rome and evolved into the decorative boxes we see today.  For more of their history visit Garden Guides website.
Let's take a look at some wonderfully decorated windows. Our first treat is a nice walk up Madison Avenue in New York City where you are drawn to the Morgans Hotel, and to its very large windows on either side of the two glass entrance doors.  The window boxes sit right at the base of the windows inviting you to enjoy their perfume!  Such a nice surprise to see the flowers right at the entrance to a building!
Further uptown in New York City, the Hotel Plaza Athenee, displays their flower window boxes in first floor windows– giving us the opportunity to look and enjoy the view!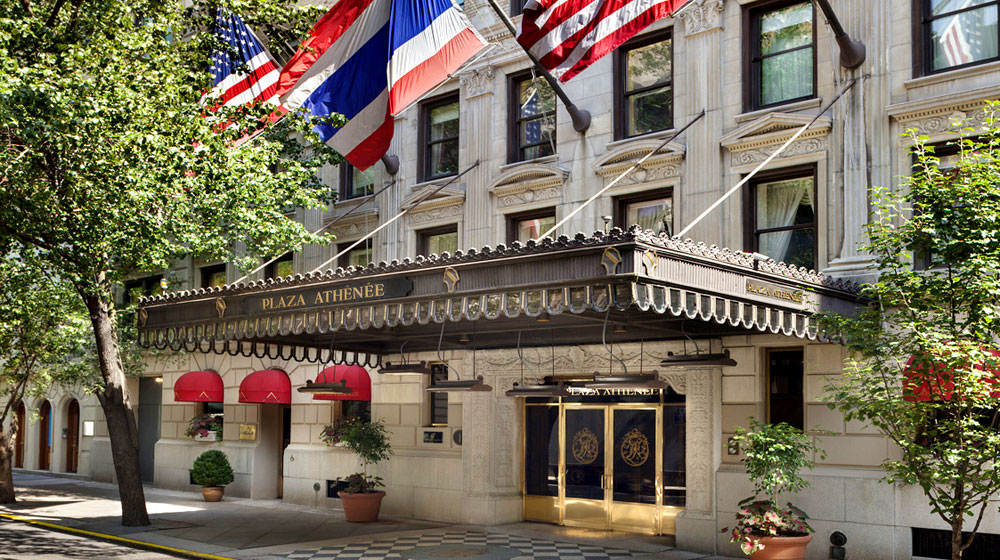 The outside of your home is of course the first thing that people see when they pay a visit or just walk by. How you choose to decorate it helps to define your environment.  What is your style? Are you a plant person, a rose person, a peony person?  Do you like wood, antiques, or high tech?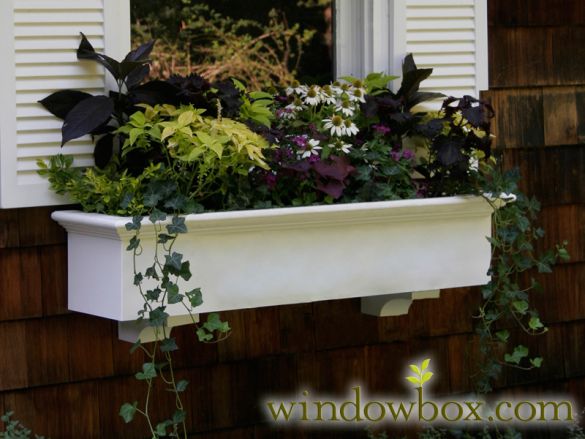 On Nantucket, the window displays in summer homes are abundant and cherished. Some choose to create patriotic flag waving displays, some like their vines growing tall, some like their windows to blend with their gardens …  Window flower boxes on Nantucket are like many women's shoe collections – overflowing!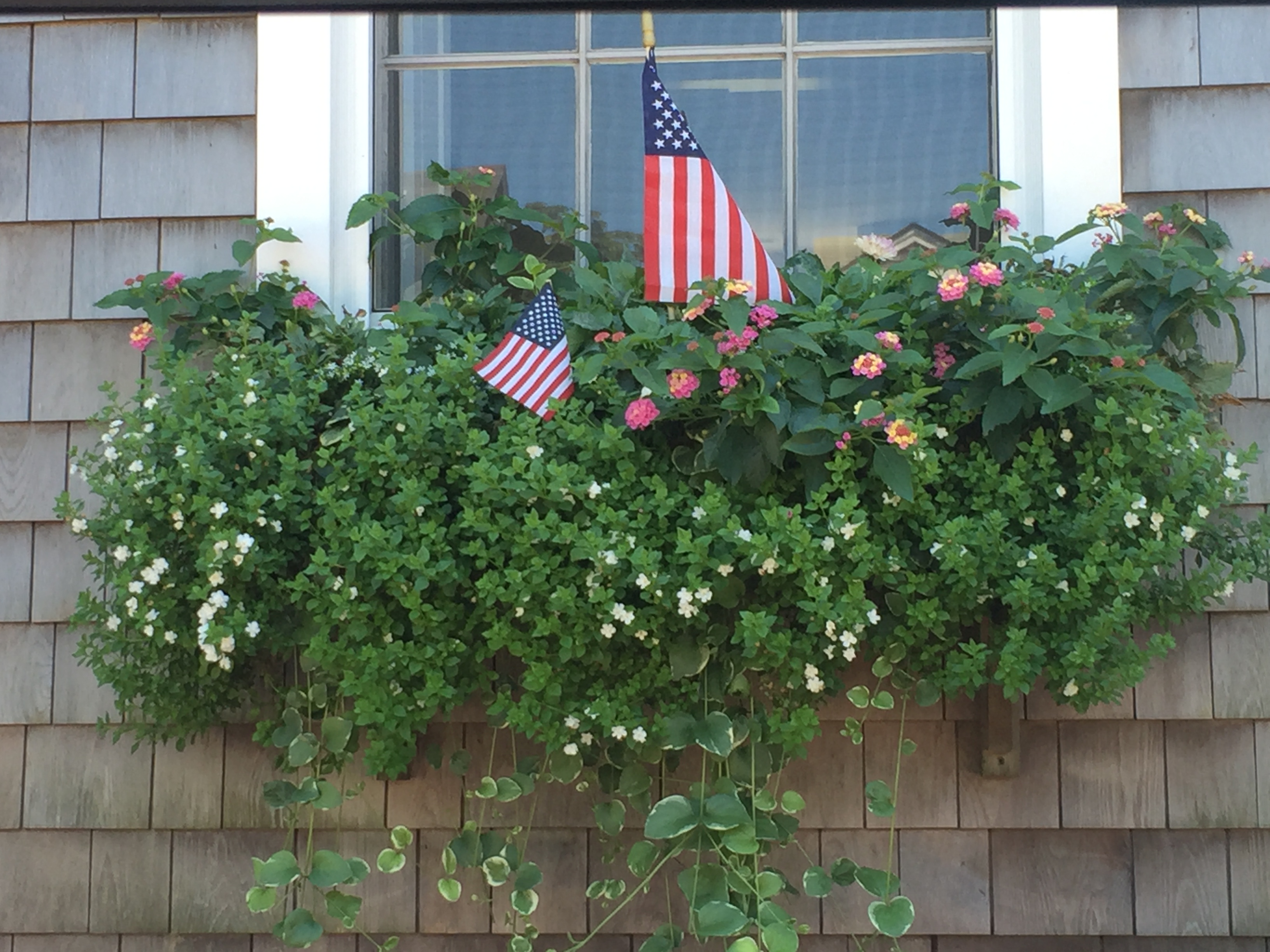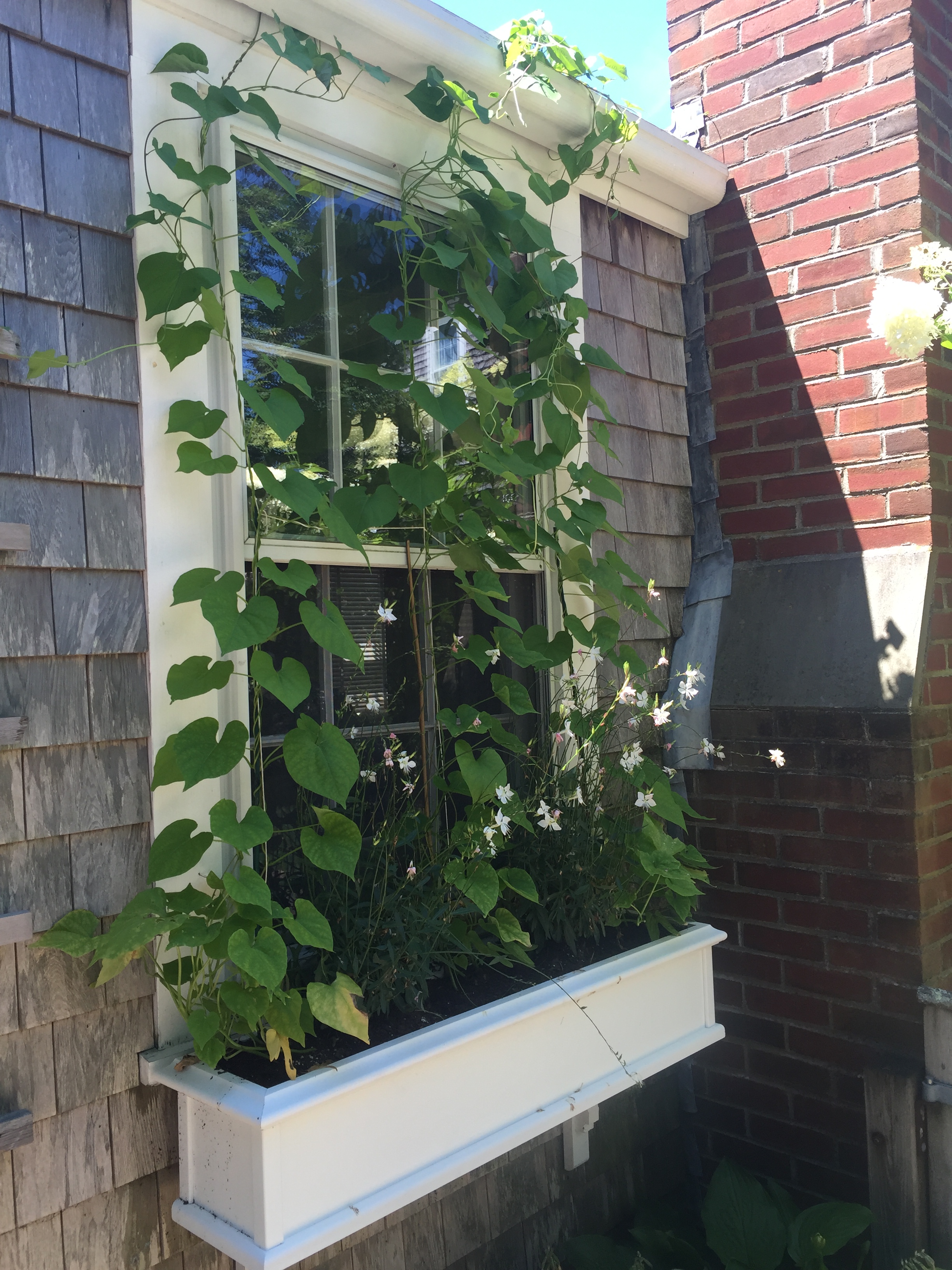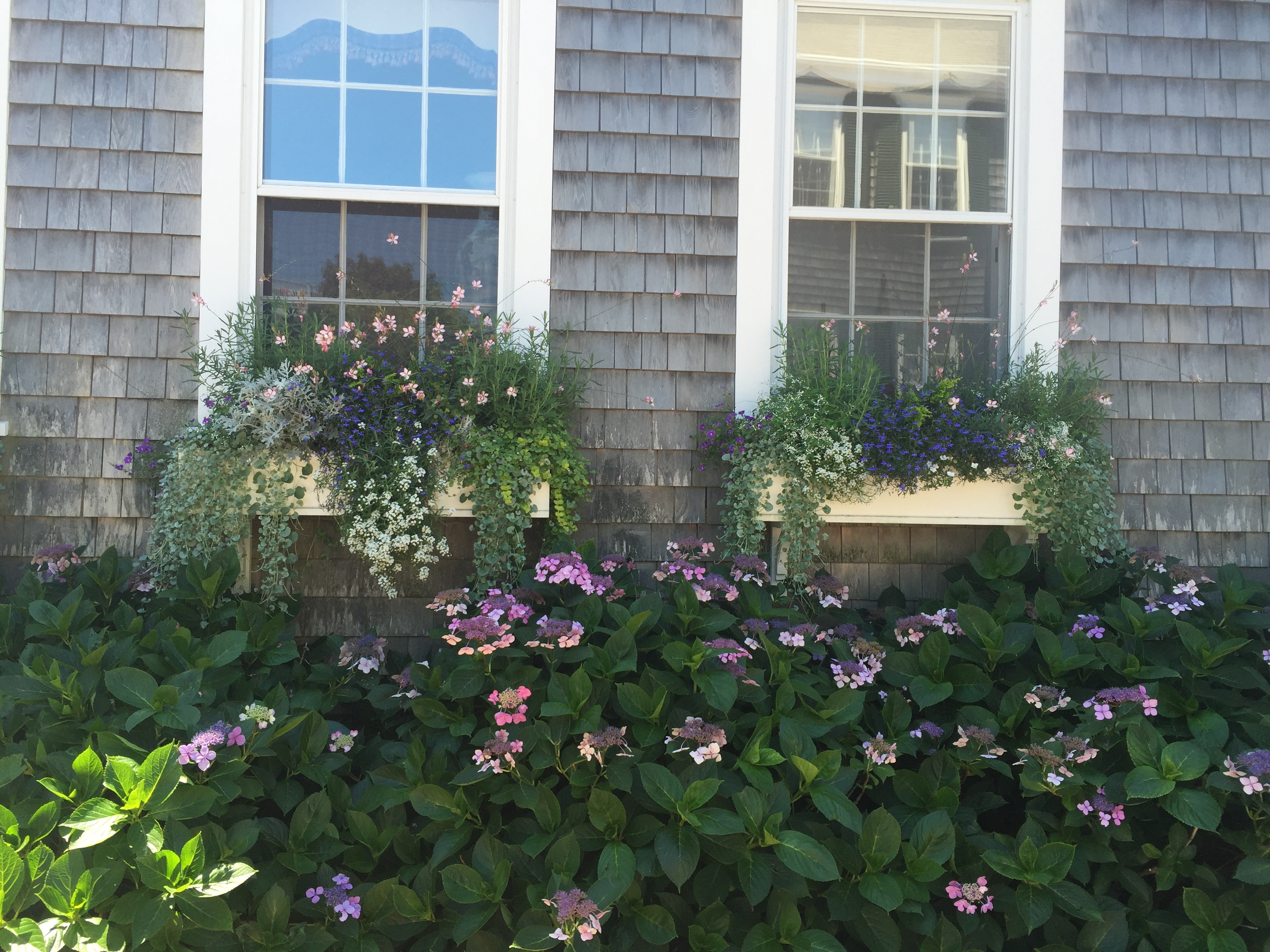 When it comes to decorating your outside windows, there are so many options available today. You can find antique wooden window boxes, wrought iron boxes, copper boxes, the new PVC boxes – some of which are self-watering! Take a look at Window Box to see a variety of choices.  And have fun with it!